Tsutaya | Daikanyama T-Site
蔦屋代官山 T-Site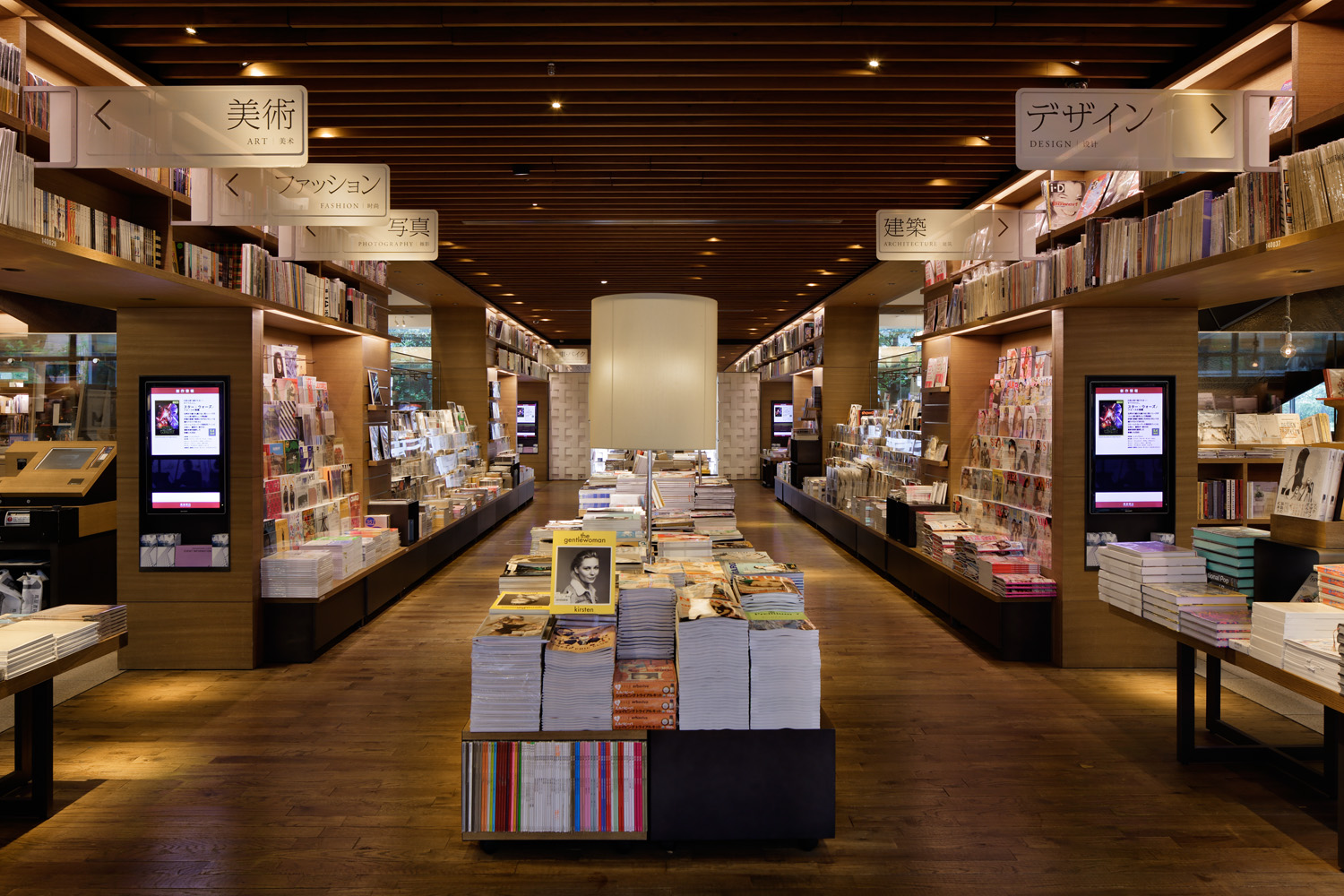 If there's only one bookstore you should visit in your life, make it Tsutaya's T-Site Daikanyama branch. Located in the hip Daikanyama district just a stone's throw away from Shibuya, when you enter T-Site you might just find yourself feeling overwhelmed with the sheer amount of amazing books, magazines, music and stationary items on offer.
When you visit T-Site (and we mean not just Tsutaya but also the other shops and restaurants nearby), be sure to plan a few hours, if not a half-day and be ready to get lost in this book-lover's paradise. Divided into three (!) buildings, this bookstore boasts different sections varying from travel books, to art and design books, international magazines and even vintage titles, covering about any genre that your heart might desire. The concept of this Tsutaya allows you to take pretty much any book or magazine with you and pre-read it wherever you like within the store, so make your way upstairs to one of the benches or tables (or Anjin Lounge) and get inspired. Also note that this store is open until 2am, so pretty much whatever time of the day you feel like taking a break, Tsutaya will b open for you. If you are not Tsutayad-out by the end of your stay, head over to Ginza and visit the store's
elegant sibling
on the 6th floor of Ginza Six.
PS: Don't forget to visit the gorgeous Anjin lounge on the second floor of the central building and sip on a cocktail while you decide which of the thousands of books to buy. Find our guide to
Anjin lounge here
.
Photos: courtesy of Daikanyama Tsutaya