Located just in between Ueno and Asakusa stations,
Kappabashi
gets often overlooked due to its famous neighbors, but is nevertheless a gem that shouldn't be passed up by any lover of kitchenware or anyone interested in getting another insight into Tokyo's manifold subcultures. Spanning over almost one kilometer and boasting a whooping 170 shops selling anything from plastic food samples, to tableware, bakery equipment, lacquerware, packaging, bamboo wares, lanterns, uniforms and any other restaurant equipment imaginable, Kappabashi is not just Japan's but one of the world's largest areas dedicated to kitchen implements.
When you leave
Tawaramachi Station
(Ginza Line), look out for the giant chef above
Niimi
, which (for obvious reasons) has become the street's main landmark. Start your shopping tour at
Dengama
, on the opposite of corner of Niimi, where you can find reasonably priced Japanese ceramic bowls, cups, tea pots and more.
Your next stop should be
Tokyo Biken
, one of several manufacturers of Japan's famous plastic food samples you can often find next to the entrance of restaurants and bars. Marvel at the intricately hand-made plastic foods in Tokyo Biken's display and head inside for a great selection of food souvenirs such as sushi-charms, food phone cases, magnets and more. This would also be a great places to buy some new home decorations, that is, if you have always dreamed of surprising your partner with a fake rotisserie chicken or mug of ice-cold and very plasticy beer.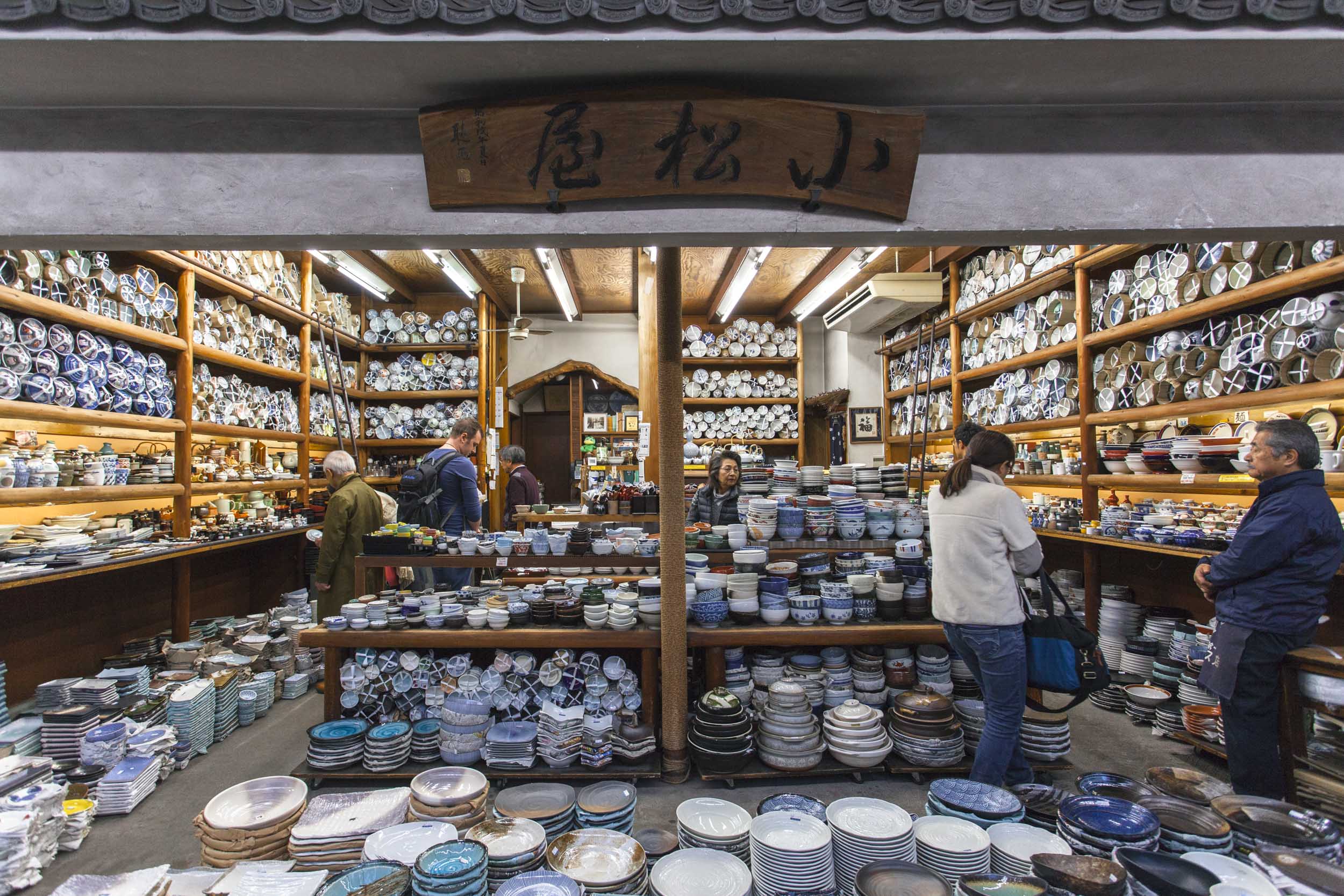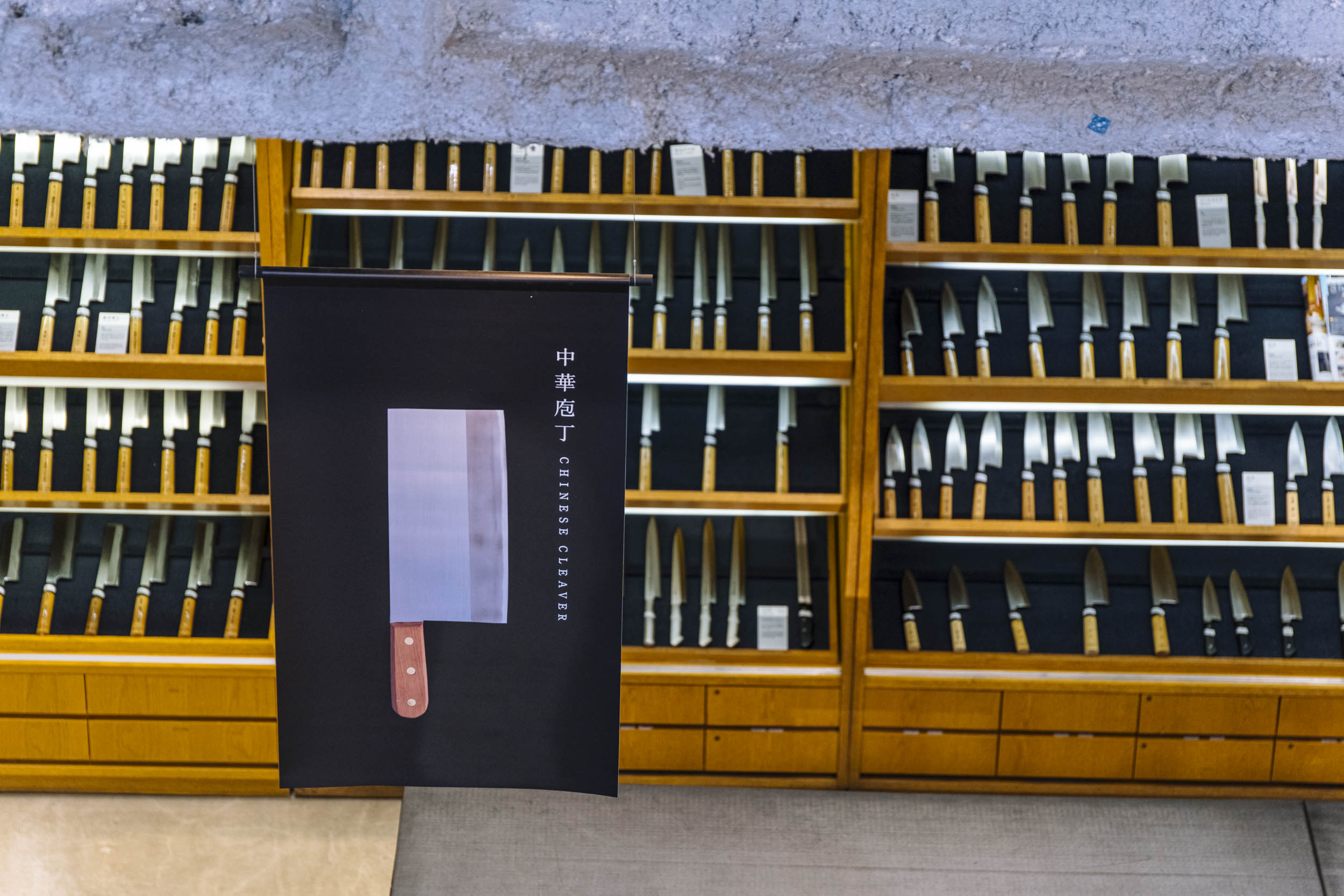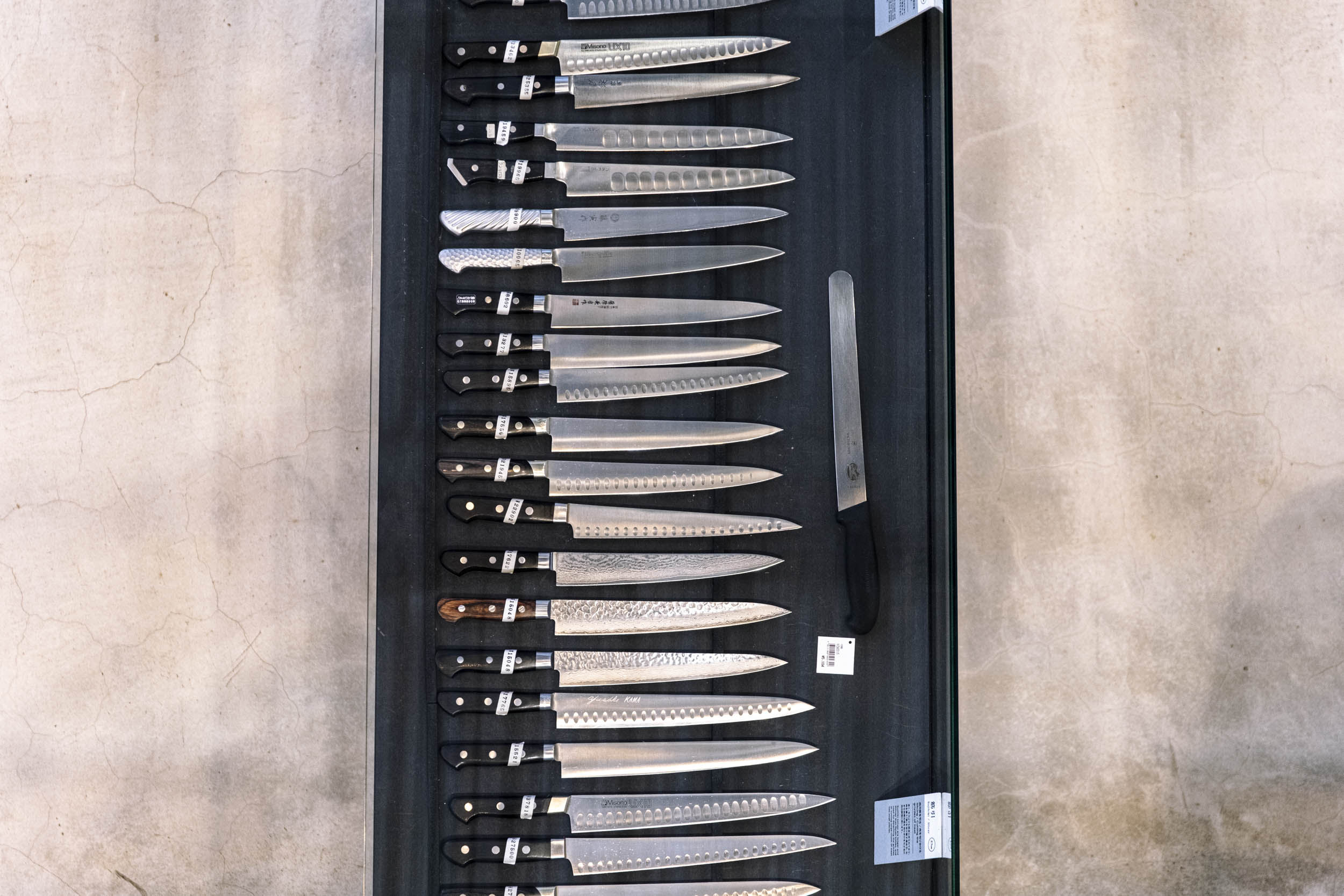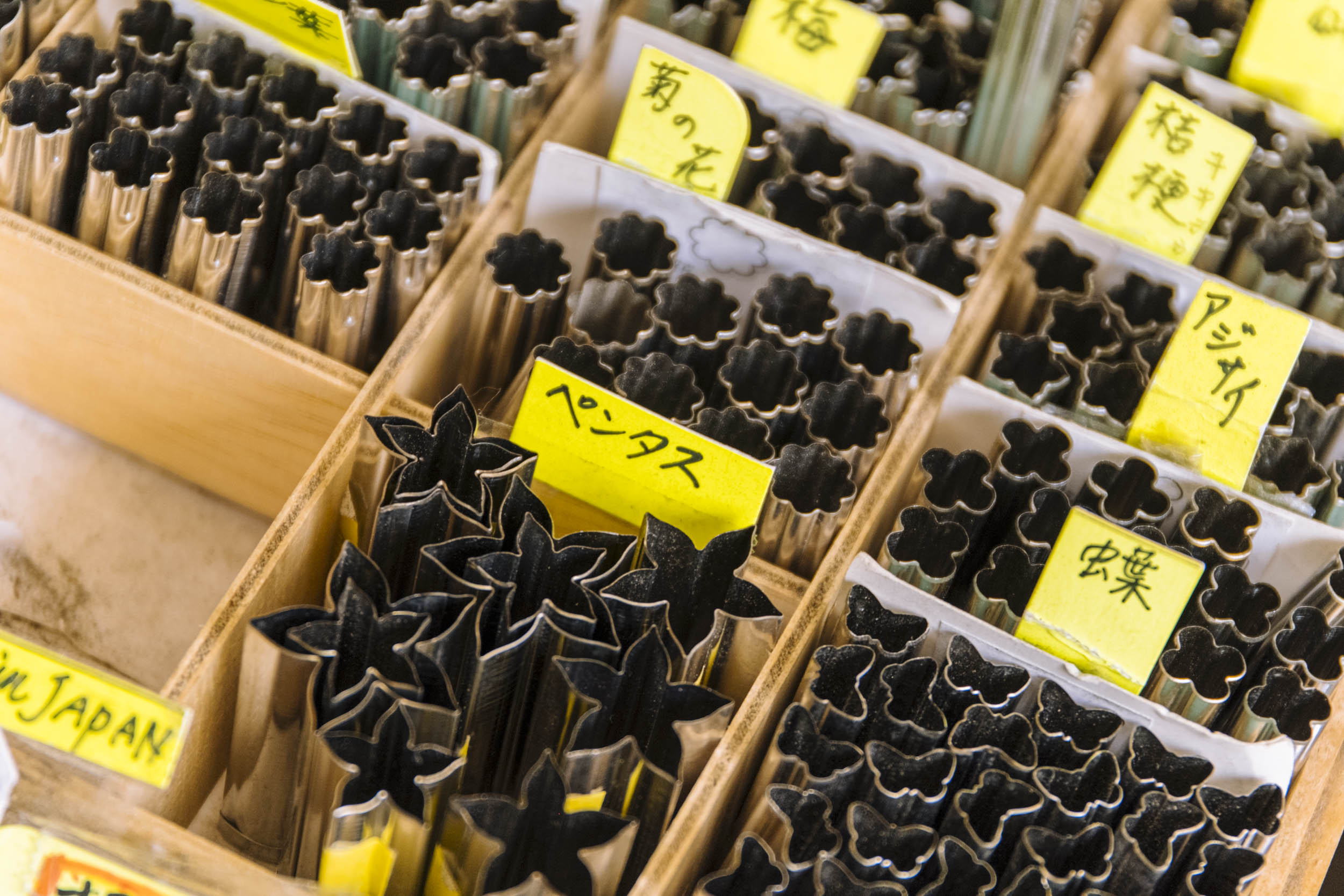 Make your way further North to
Yokoyama
, a specialist in baking supplies which has a great selection of cake and chocolate molds as well as Japanese cookie/ food cutters in beautiful, seasonal variations such as cherry blossoms, gingko, maple leaves, or mount fuji.
Kama-Asa
is another Kappabashi favorite, and should be on anyone's go-to list in search for a high-quality Japanese knife. Spread across two floors and two buildings, Kama-Asa does not only offer one of Tokyo's largest selection of cutting tools but also a beautifully designed store selling anything from yakitori grills to ironware and bamboo steamers.
Only a few steps further is
Komatsuya,
which is hard to miss for its bold, open display of ceramic bowls, stacked up all the way to the ceiling of the store and attracting many customers due to its bargain prices.
Cross over to the other side of the street and be sure to marvel at the
giant black beetle
, another landmark of Kappabashi which is proudly hanging above Ganso Shokuhin plastic sample store.
Café
Sensing Touch of Earth
is one of few coffeeshops in the area and a perfect stopover during your busy shopping tour. The industrial-style café spreads across two floors and is a popular meeting point for Kappabashi's younger crowd who like to indulge in one of homemade teas, coffees and floats on the menu.
Finally, end your tour of Kappabashi at
Manryo
, a shop selling fun, over-the-top decorations, bamboo steamers, tea cups and any other magnificent kitch that we all love so much about our favorite Chinese restaurants.






Explore more