Back to Tokyo's Highlights
Tokyo's
Best Art and Design Bookstores
Starting with the grandiose Tsutaya selling all that the art and design book world has to offer, to photography book specialist NADiff and antique bookstores in Jimbocho offering rare travel books from the 1800s - Tokyo is a heaven for any art and design book lover.

While the list of places to go is long, start with these gems and let yourself get inspired for your next art or design project...
︎
Tsutaya | Daikanyama T-Site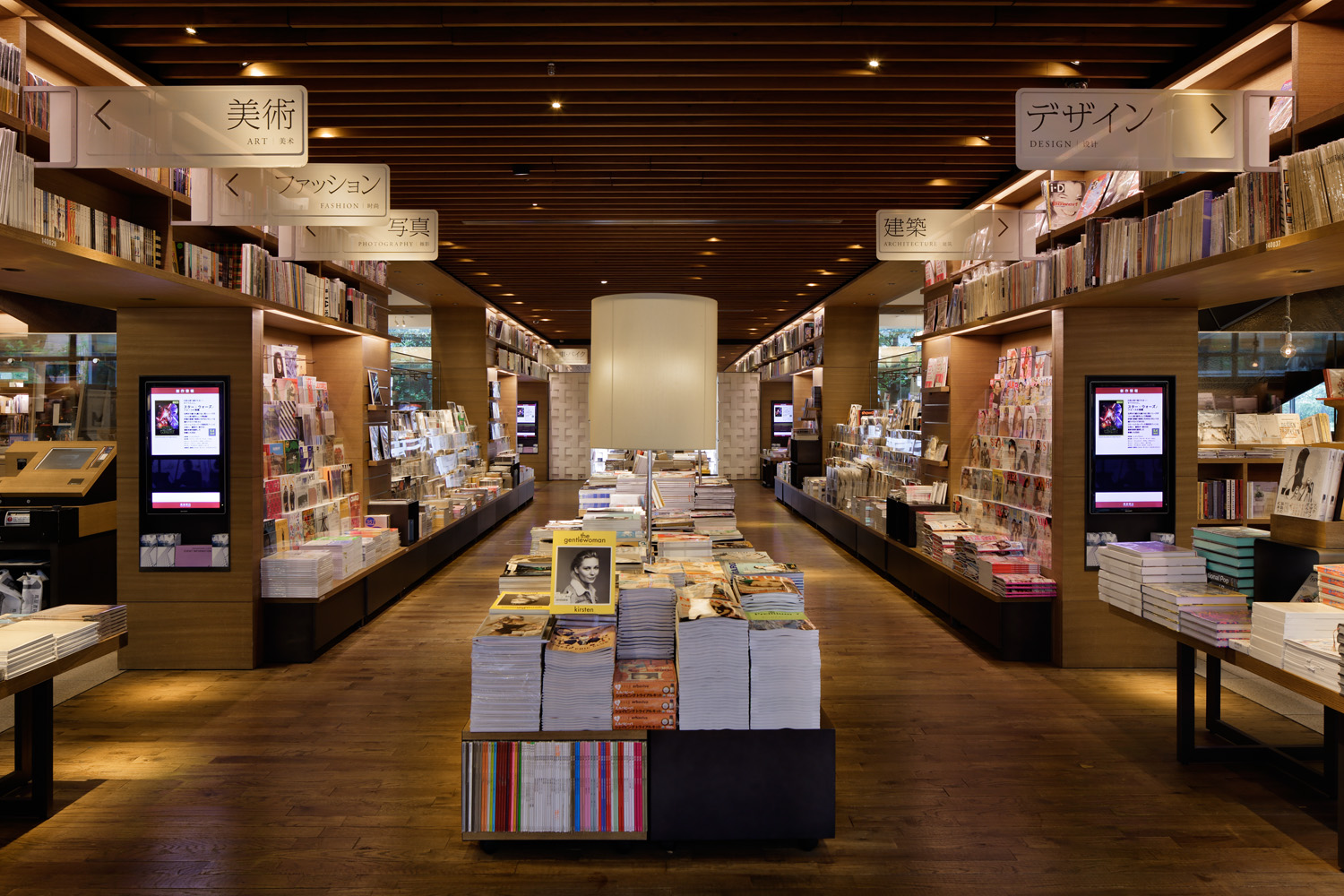 If there's only one bookstore you should visit in your life, make it Tsutaya's T-Site Daikanyama branch. Located in the hip Daikanyama district just a stone's throw away from Shibuya, when you enter T-Site you might just find yourself feeling overwhelmed with the sheer amount of amazing books, magazines, music and stationary items on offer.

When you visit T-Site (and we mean not just Tsutaya but also the other shops and restaurants nearby), be sure to plan a few hours, if not a half-day and be ready to get lost in this book-lover's paradise. Divided into three (!) buildings, this bookstore boasts different sections varying from travel books, to art and design books, international magazines and even vintage titles, covering about any genre that your heart might desire.

Make sure not to miss:
Anjin Lounge, 2F

︎
︎ 1st floor: 07:00am-02:00am, 2nd floor: 09:00am-02:00am
︎17-5 Sarugakucho, Shibuya-ku, Tokyo
︎Google Maps
︎
Website
Photos courtesy of Daikanyama Tsutaya
Tsutaya | Ginza Six
Self-proclaiming to be "the world's best art bookstore," Tsutaya's latest branch certainly has set the bar high for everyone in the art and design book community. Envisioned by its creators to be not just a bookstore but rather a concept store, a visit to this new Ginza hotspot reveals a world that goes beyond what you could imagine a bookstore to be. Yes, there is a thrilling selection of art, design, fashion and travel themed books and magazines rivalled perhaps only by Tsutaya's Daikanyama branch; but there is much more to see and experience: ever-changing exhibitions, installations by world-reknown artists, art talks, traditional Japanese crafts and a beautifully designed lounge area and coffee shop run by Starbucks Reserve, an elegant high-end venture created by the world-famous coffee chain.

Make sure not to miss:
Rooftop Garden, RF
Starbucks, 6F (same floor)
︎
︎ Every day: 10:00-22:30
︎6F, 6-10-1 Ginza, Chuo-ku, Tokyo
︎Google Maps
︎Website
Left and right photos courtesy of Tsutaya
SUPER LABO STORE | Jimbocho
Located just a few minutes walk away from the center of Jimbocho's vintage book district, you will find a small, sleek shop and gallery, hosting independent photography book publisher SUPER LABO's Tokyo store. Lined up on its white counter space are a selection of SUPER LABO's most recent photography book projects, with works by international photography superstars such as Martin Parr, Joel Meyerowitz or Bruce Gilden represented just as much as their Japanese counterparts. Connoisseurs of Japanese photography will be thrilled to find some of the most exciting work by Japanese photographers, ranging from the likes of Daido Moriyama and Takashi Homma, to Koji Onaka, Naoki Ishikawa or Rinko Kawauchi.

︎
︎Tue-Sat, Holidays: 12:00-18:00, Closed on Sun and Mon
︎1-4-11 Kanda-Sarugakucho Chiyoda-ku, Tokyo
︎Google Maps
︎Website
NADiff a/p/a/r/t | Ebisu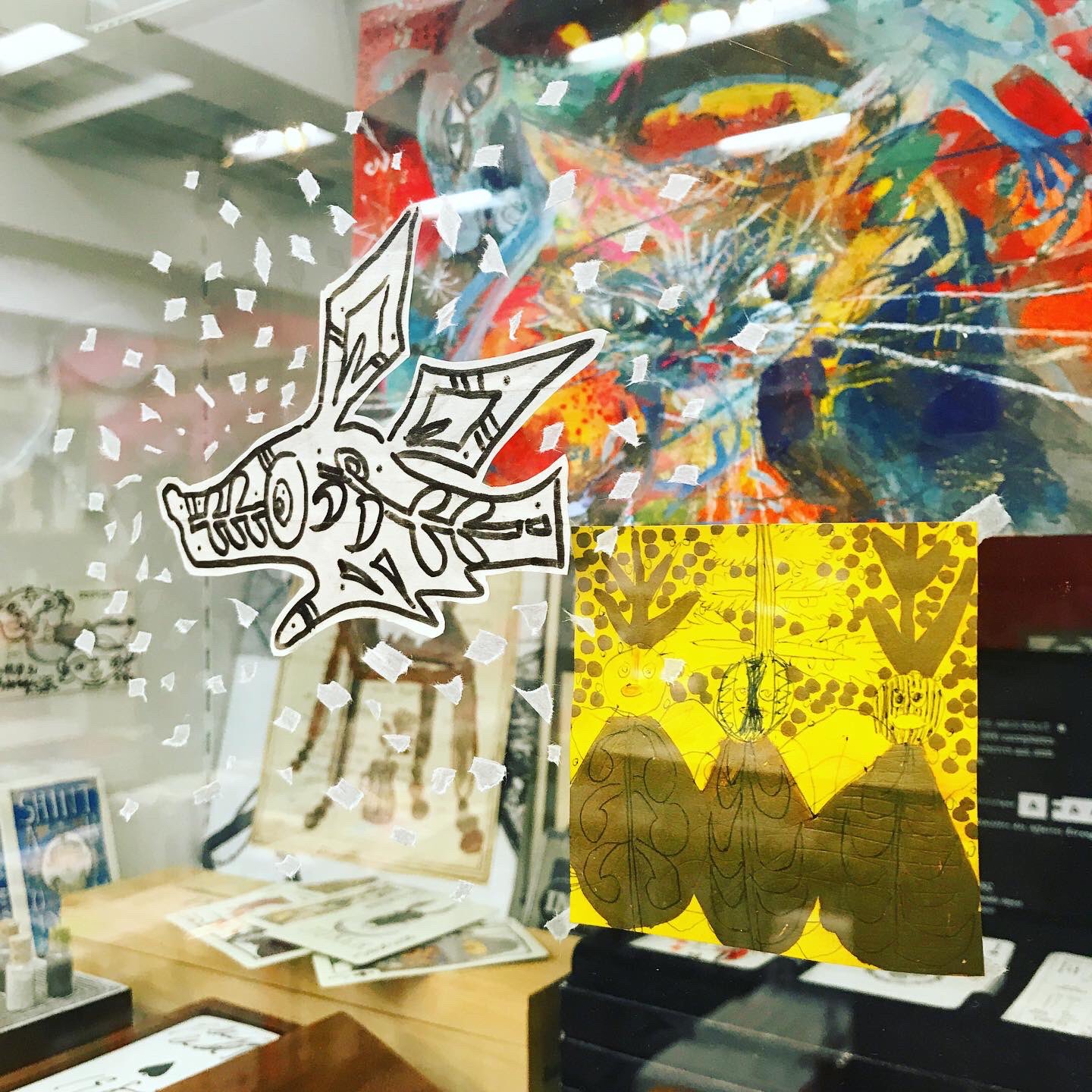 Housed in a quiet side street, five minutes from Ebisu station lies NADiff a/p/a/r/t, the flagship store of photography and contemporary art book specialist NADiff which also has locations at the Tokyo Photographic Art Museum, the Bunkamura, Tokyo Opera City and the Museum of Contemporary Art. Unless you are planning to visit one of the mentioned museums, we recommend the flagship store in Ebisu which boasts not just the widest selection of all branches but also a small gallery holding regular exhibitions on some of the best that Japanese contemporary photography and art has to offer.

︎
Located in a quiet side street of Ebisu, just a few minutes walk from the Tokyo Photographic Art Museum, POST has established itself as one of Tokyo's most respected bookstores. It takes the approach of showcasing only one publisher's books at one time, which allows visitors to see almost the full spectrum of works by that selected publisher, opening up a new perspectives on the trends and unique features of those publishing houses.

POST also hosts a small satellite bookshelf inside Dover Street Market in Ginza which provides a great stop while you are out and about shopping in Ginza.

︎
Post Ebisu
︎ Tue-Sun: 11:00-19:00
︎2-10-3 Ebisuminami, Shibuya-ku, Tokyo
︎Google Maps
︎Website
Dover Street Market Ginza Bookshelf
︎ Every day: 11:00-20:00
︎3F, Dover Street Market Ginza, 6 -9-5 Ginza, Chuo-ku, Tokyo
︎Google Maps
︎Website

Left | Right: POST Ebisu
Center: Dover Street Market Ginza Bookshelf

Photos via POST
Morioka Shoten | Ginza
Morioka Shoten is a tiny bookstore, located in a quiet area away from the hustle and bustle of Ginza's main street. With the concept of "A Single Room with a Single Book," Morioka Shoten challenges us to rethink the concept of the "bookstore" and the idea of how to browse and experience books altogether by selling only one book which is carefully selected by founder Yoshiyuki Morioka and only displayed for one week. The store also offers the opportunity to engage with the designers and authors of each book directly in store, which gives readers a more compelling way to interact with the book.

︎
Komiyama Vintage Bookstore | Jimbocho
Founded in 1939, Komiyama is not just one of Jimbocho's longest running antique book stores, but also boasts a staggering 4 floors of vintage fashion books, magazines, posters, prints, photography books and erotic art in its legendary Jimbocho shop. Lovers of fashion will be excited to find a range of vintage fashion magazines from Japan and abroad, as well as some of the fashion world's most famous photography books by the likes of Mario Testino, Peter Lindbergh, Helmut Newton and others on the first floor. Climb the stairs up to the second floor, and get lost in the overwhelming range of photography books and photo prints, or move on the the upper floors where more photo and vintage art prints by artists such as Tadanori Yokoo, Toshio Saeki, Ikko Tanaka and more are waiting to be discovered.

︎
︎Mon-Sat: 11:00-18:30, Sun, Holiday: 11:00-17:30

︎1-7 Jimbocho, Kanda, Chiyoda-ku Tokyo

︎Google Maps

︎Website







More topics