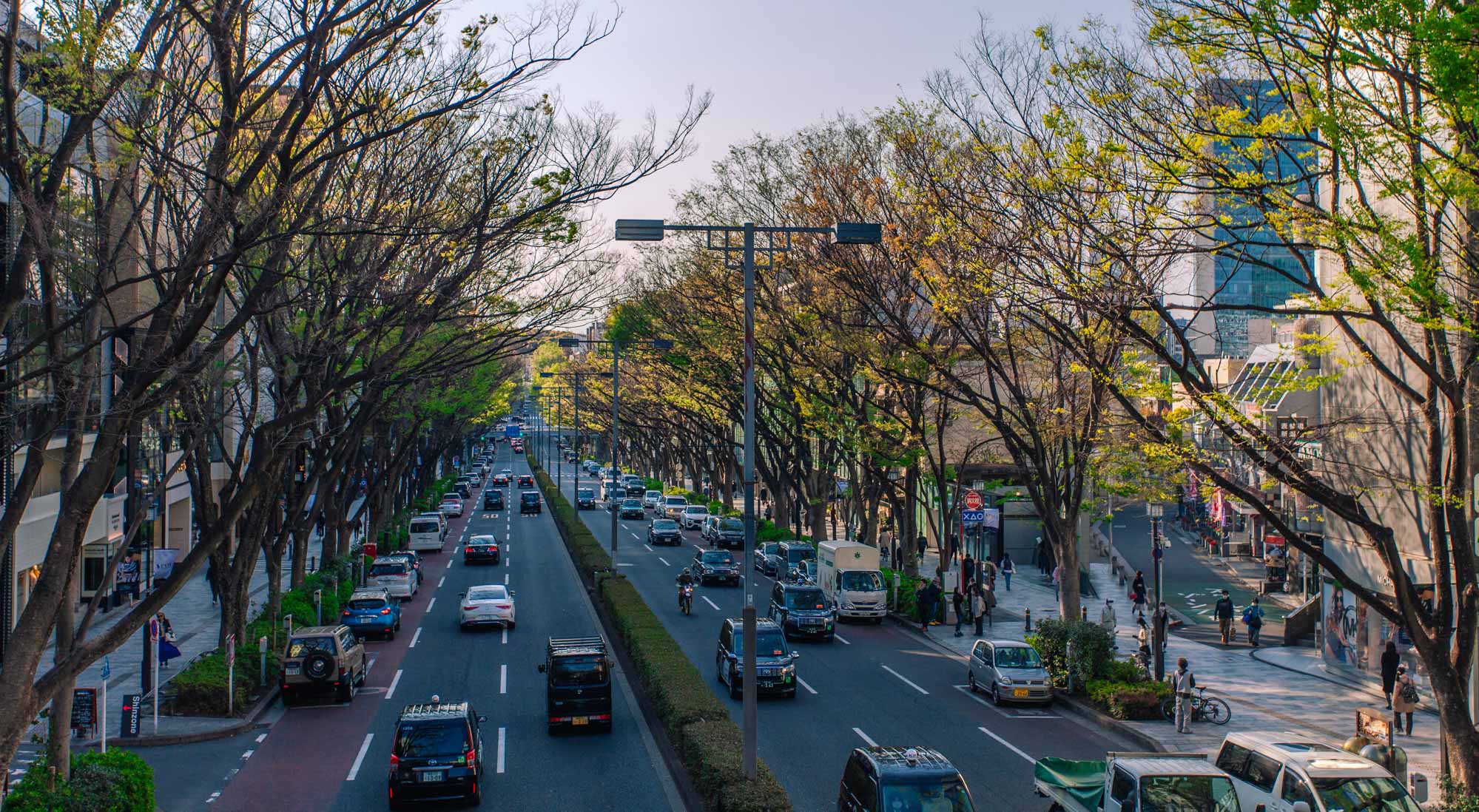 If the world of sleek design, cutting-edge architecture and hip fashion is your natural habitat, then Omotesando and adjacent Aoyama will become your new hubs of choice.

Whether it's for a walk to see the city's most stunning architectural gems, a seemingly unlimited amount of design boutiques, a tranquil rooftop garden or some famous fluffy pancakes - welcome to Japan's first destination for all things fashionable.

Centered around the main, tree-lined avenue with the same name, Omotesando boasts seemingly all of the world's luxury fashion brands which appear to have taken it upon themselves to see who can create the most intimidatingly beautiful flagship store built by the who-is-who of architecture. Most notable perhaps are
Dior
's sleek, white fashion tower created by Sanaa, Toyo Ito's
Tod's Omotesando
store, Tadao Ando-designed Omotesando Hills and MVRDV's bold
Gyre
, which houses both Chanel and the MoMa Design Store as well as a selection of other exquisite boutiques and restaurants. Head into the many side streets that run North and South of Omotesando Avenue and you will discover even more hidden architectural gems such as Sou Fujimoto's outstanding
Omotesando Branches
, Ciel Rouge's world-famous
Harajuku Protestant Church
or Tadao Ando's
Bank Gallery
which regularly hosts pop-up exhibitions.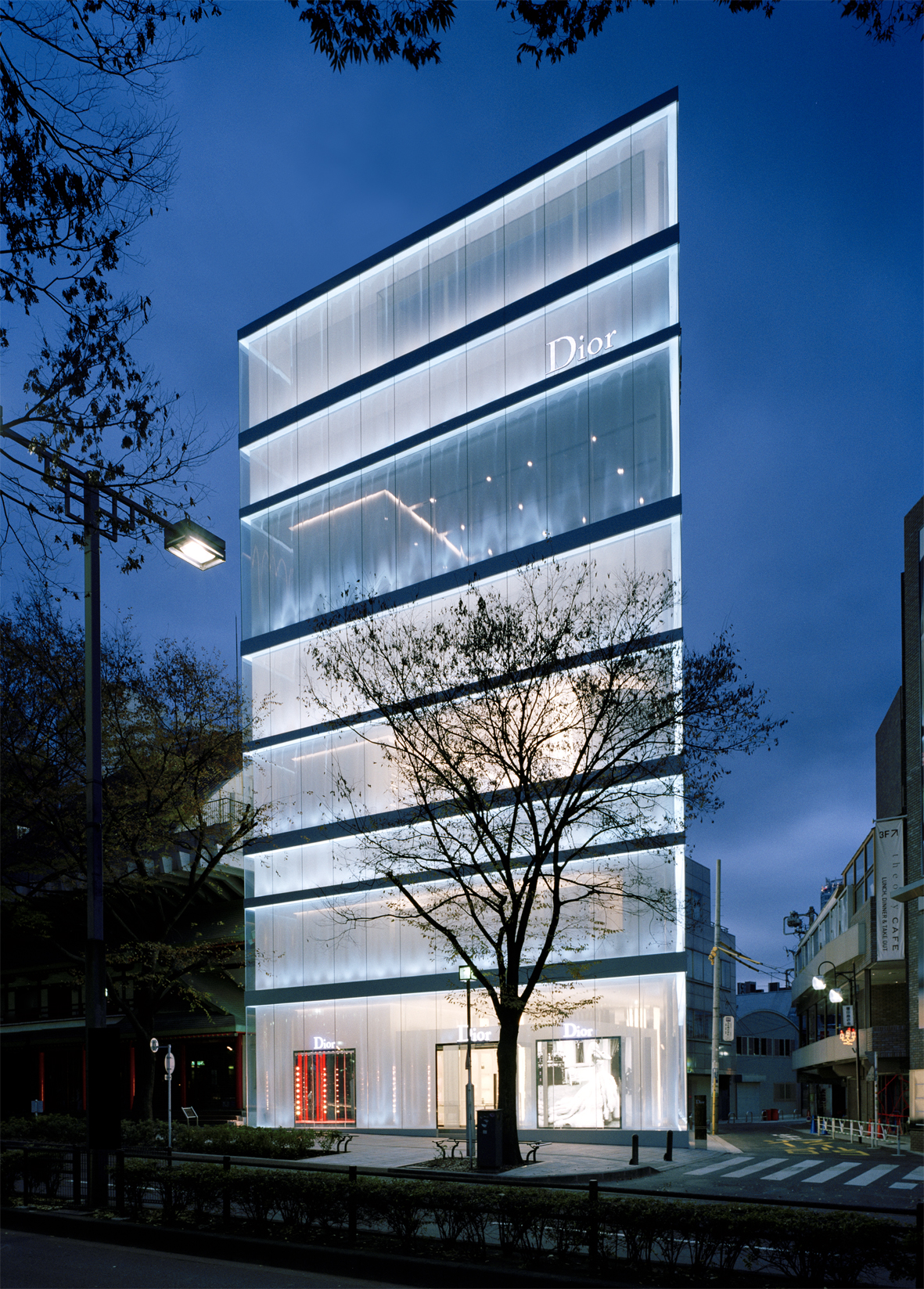 Start your day at the main intersection that inofficially divides the neighborhoods of Harajuku and Omotesando, and marvel at the psychedelic mirror entrance of
Tokyu Plaza
. The entrance was catapulted to global fame when featured in will.i.am and Justin Bieber's
#thatPOWER
music video and is now one of the city's most visited photo-spots.
Make your way up the escalator (or, do it like a local and take the elevator on the West side of the building) and go directly to Tokyu Plaza's 6th floor
Omohara Forest
, one of the city's most beautiful rooftop gardens and the embodiment of what an urban oasis should be like. With a gorgeous view over the surrounding areas, lush trees and plants, spacious seating and a beer truck during the summer months, Omohara Forest provides a welcome break during a busy day out and about where you can bring your own food and drinks, relax and enjoy a quiet moment away from the urban buzz.
Next, head up the long, tree-lined avenue of Omotesando and take in the marvelous architecture on both sides of the road.
Omotesando Hills
is a sleek, upscale shopping mall designed by world renown architect Tadao Ando and leads several stories up and down into the ground while usually not being too crowded.
Another must-visit spot on the main avenue of Omotesando is
Espace Louis Vuitton
, a free art space hosted by Fondation Louis Vuitton which has sublime views over the neighborhood and exhibitions featuring up-and-coming as well as more established artists.
When strolling around Omotesando be sure to check out all of the side streets leading North and South of the main avenue, as this is where you will find the neighborhoods true hidden gems such as vintage stores
Nadia
and
G2?
,
B-Side Label
whose cute, Japanese-themed stickers make for great presents, and
6% Doki Doki,
brainchild of Sebastian Masuda and mecca for kawaii Harajuku fashion.
If you want to discover some of the latest in art and design from some of Tokyo's up and coming creatives, head over to
Design Festa Gallery
with its signature black bird's nest façade, and check out the many small exhibitions as well as a café and okonomiyaki restaurant on the inside.
Leading towards Shibuya from the South of Omotesando Avenue,
Cat Street
boasts a range of small and medium-sized boutiques showcasing the city's latest fashion trends.
Somewhere halfway on Cat Street, hidden on the second floor of a sleek little building lies
Micasadeco & Cafe
, whose ricotta fluffy pancakes will forever change your idea of what pancakes should actually taste like. To avoid queuing, visit during the late afternoon of a weekday and opt for the classic fluffy panckes served with a heavenly whipped cream and melt into the inescapably delicious world of Tokyo's world-famous, jiggly pancakes.
For some Japanese fine dining, grab a luxurious but reasonably priced kaiseki (course meal) lunch at
Sashya Kanetanka
, one of the area's most beautifully designed restaurants serving traditional Japanese cuisine.
For dessert check out
Gomaya Kuki
, a small but exquisitely designed café boasting six (!) varieties of sesame ice cream all of which you can try in the café's ¥1000 6-flavor sample set.
Around the corner at
Chun Shui Tang,
grab the delicious Soy Milk Jasmine Tea with Tapioca Pearls (aka Bubble Tea), which is one of the city's only vegan versions of the much hyped Taiwanese drink.
After filling your stomach with a selection of some of the city's most instagrammable foods and drinks, make your way North along Omotesando Avenue, cross the big intersection and enter the quiet backstreets of Aoyama.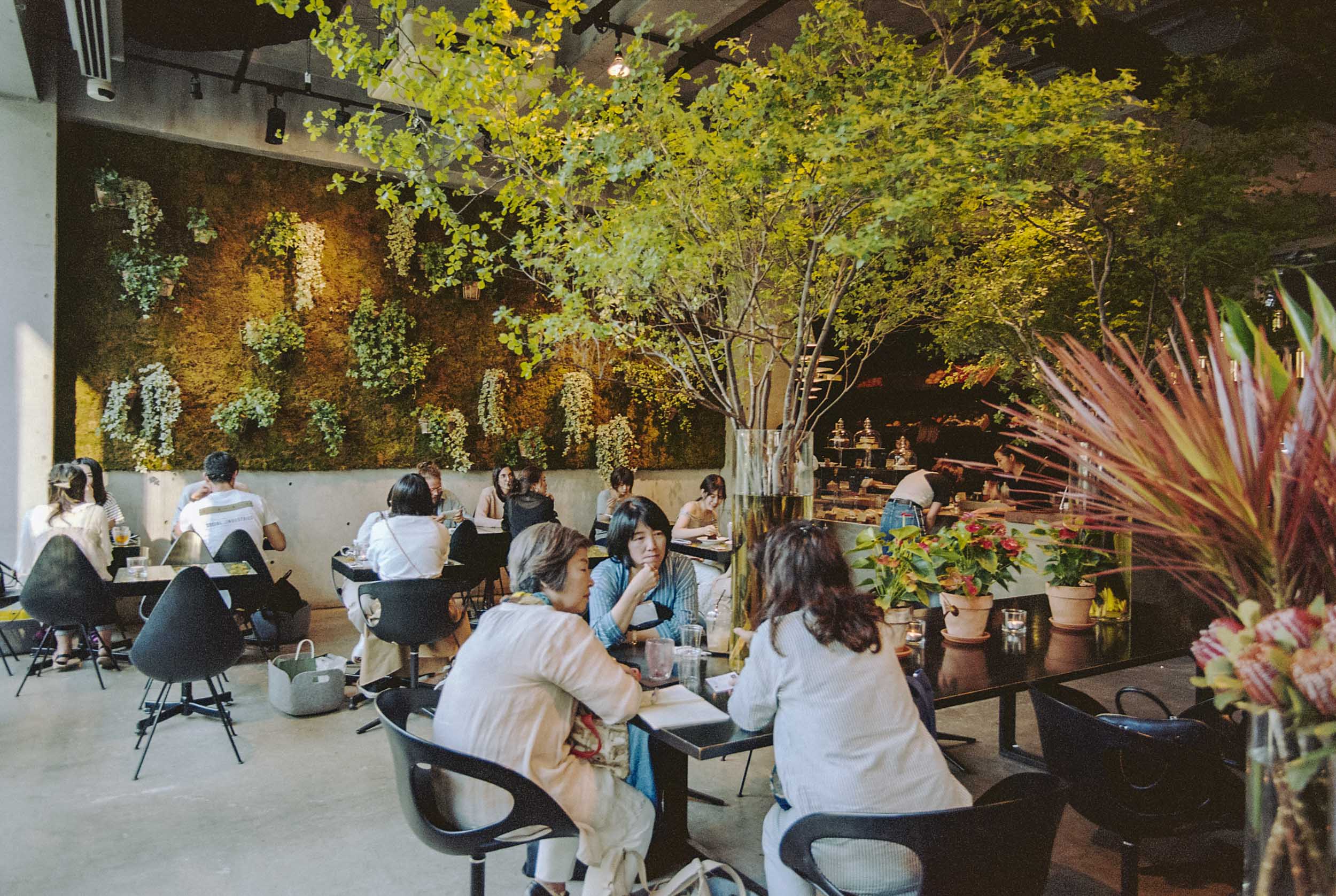 Skip the much overrated Aoyama Flower Market Teahouse (and its one-hour long queues) and instead head to Nicolai Bergmann's breathtaking flower shop and café
Nomu
, which take flower design and sipping coffee amongst blossoms to an entirely new level.
While in the area be sure to stop by Kengo Kuma-designed
Nezu Museum
which features beautiful arts and crafts from ancient Japan and boasts one of the city's most wonderful,
traditional Japanese gardens
which can be visited for free with a museum ticket.
Fans of star architect Kengo Kuma's work will want to make their way further down a quiet side street and marvel at the breathtaking
SunnyHills at Minami-Aoyama
, where visitors can sample a free pineapple cake plus tea, courtesy of Taiwanese sweets-maker SunnyHills.
For more dining and shopping options check out
Spiral Market
, which sells beautiful design goods from Japanese and foreign brands. Dive into the exquisite world of Japanese Tea at
Sakurai Tea Experience
on the fifth floor of the same building, where you can sample sophisticated traditional and contemporary tea creations in a modern bar-style tea house.
Lovers of mochi or other Japanese sweets should stop by
HIGASHIYA man
, a small outpost of
HIGASHIYA Ginza
that sells exquisite, handmade confectionaries out of a lovely hole-in-the-wall shop.
For a French take on sweets head to the equally beautiful
La Durée
or
Pierre Hermé Paris
which both shine with their outstanding shop designs, created by Paris-based India Mahdavi and Tokyo-based wonderwall respectively.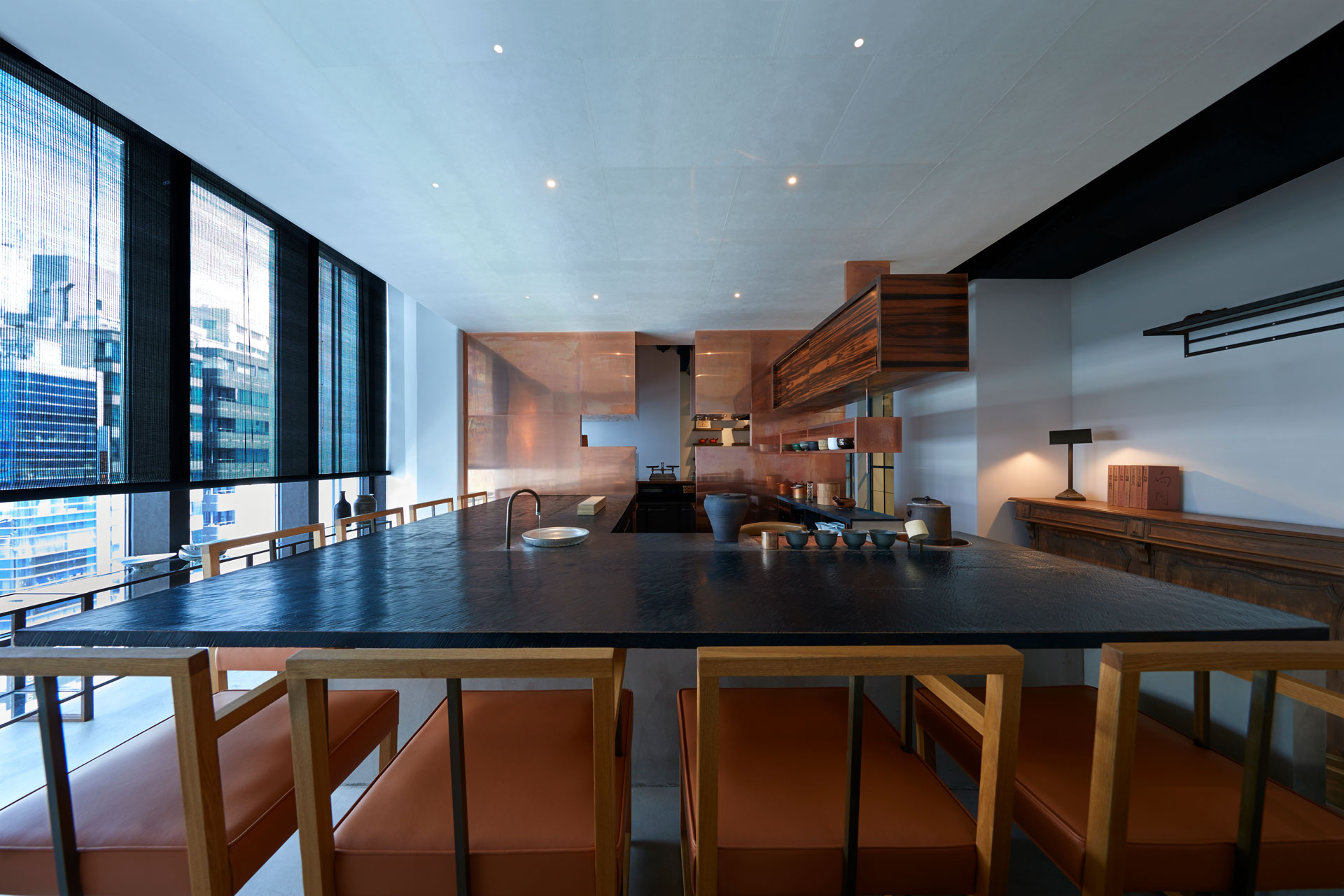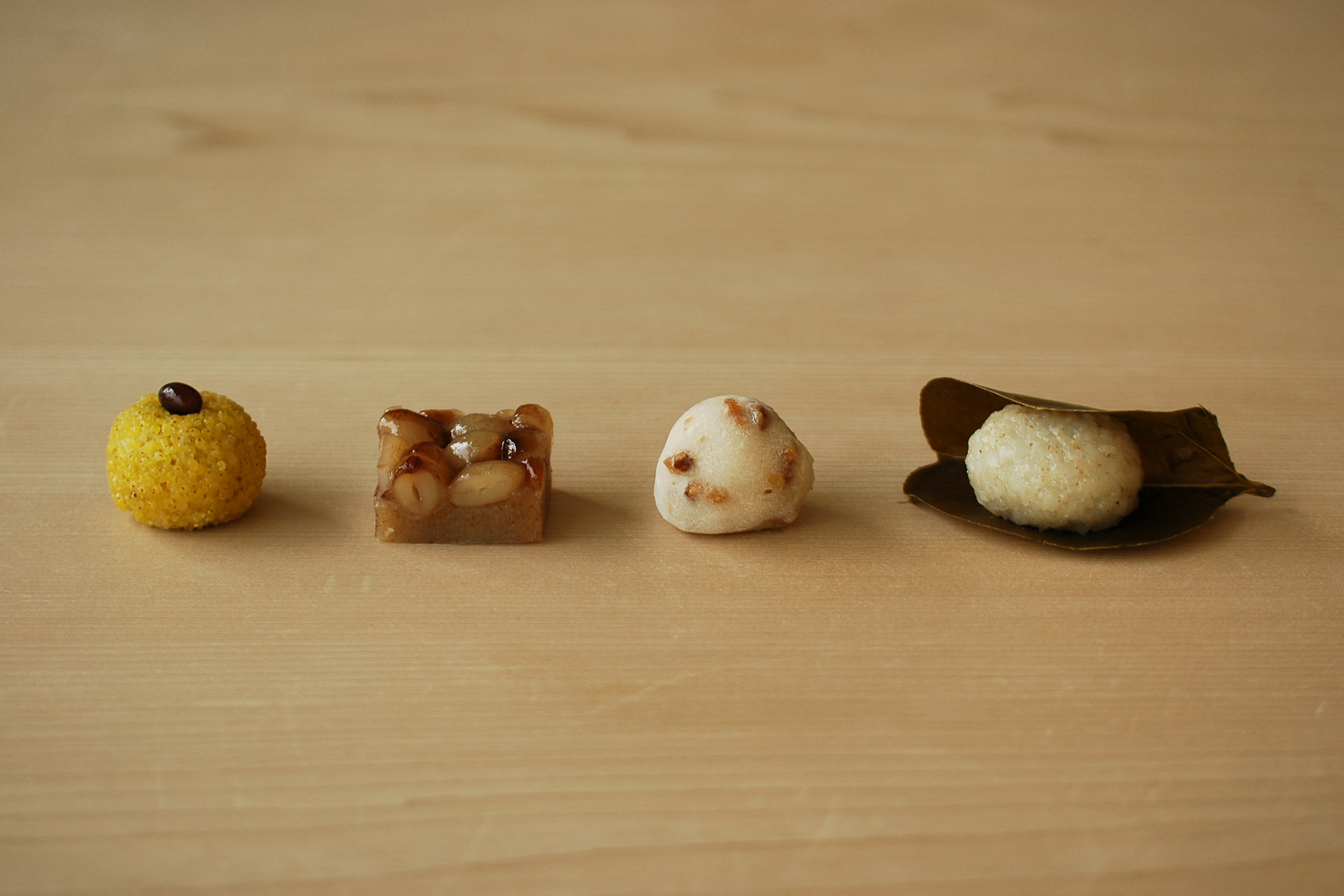 In this guide