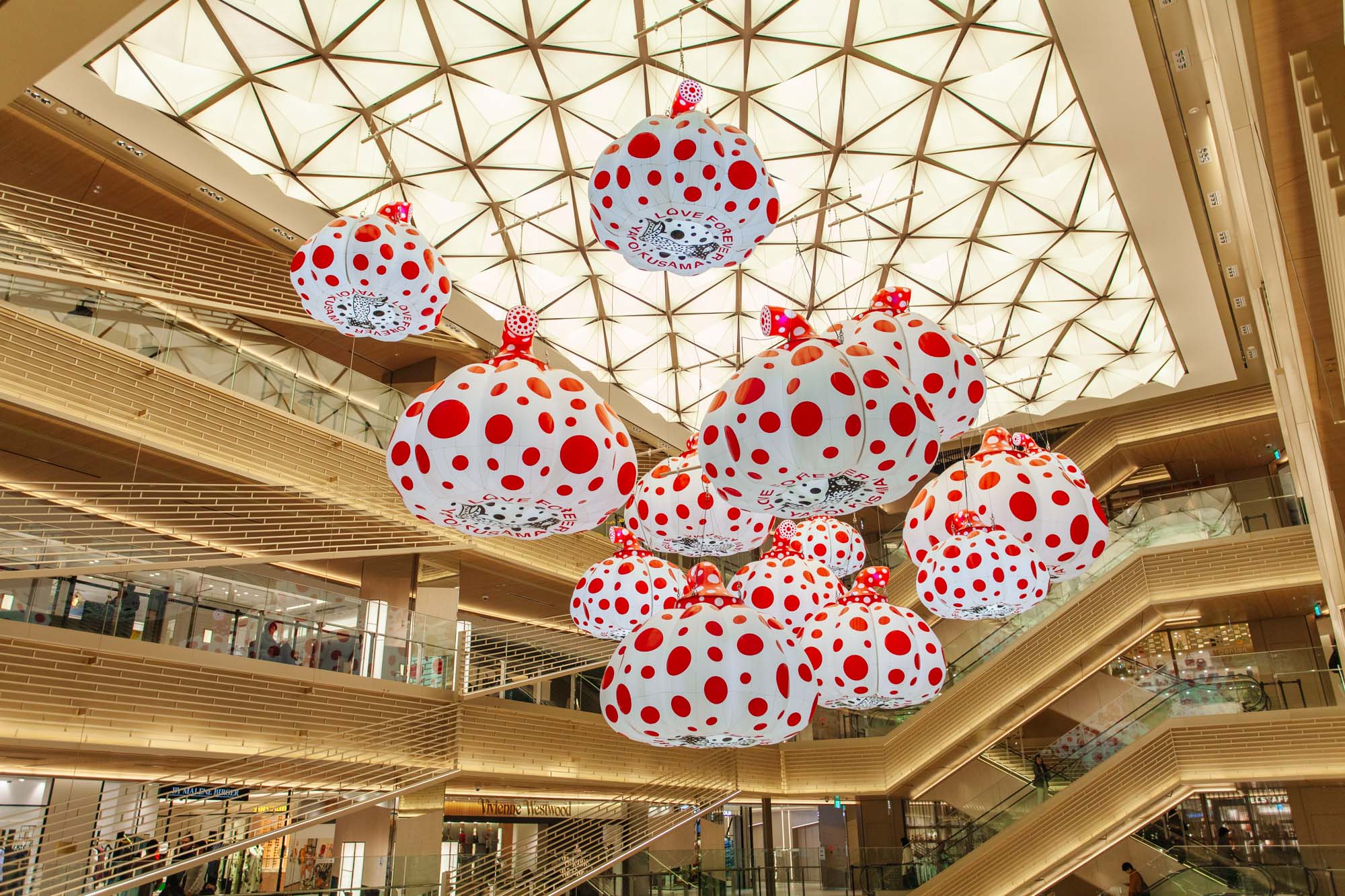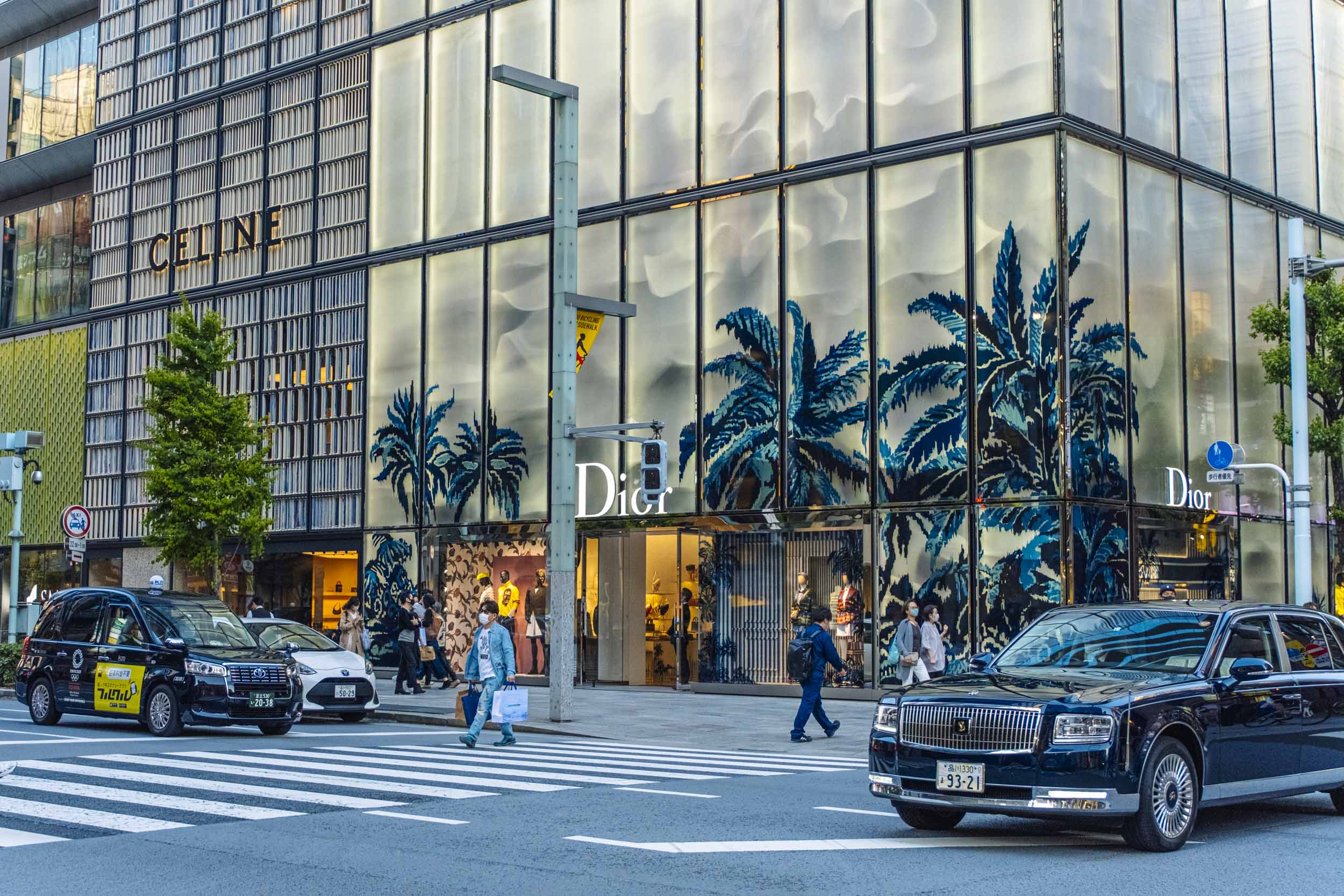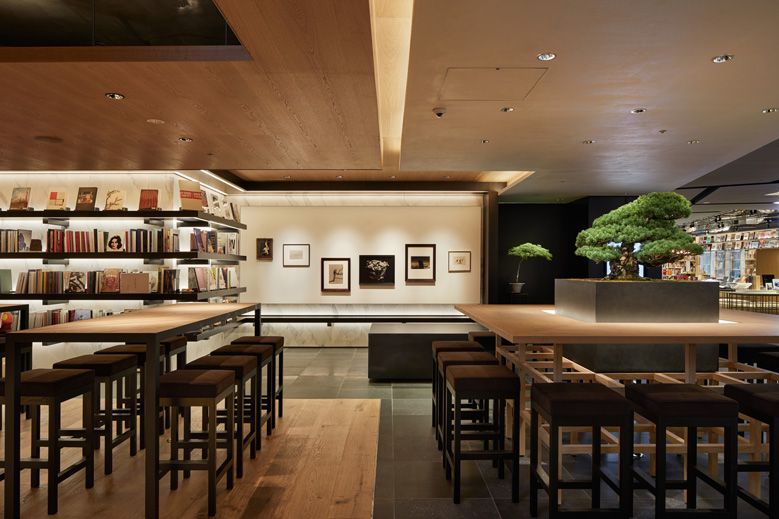 With some of the world's most spectacular modern architecture, shopping malls with breathtaking rooftop gardens, beautiful design boutiques, art galleries, fine dining and even some gritty backstreet alleys - Ginza will make sure to leave your credit card glowing and your mind inspired forever. 
Start your day at
Ginza Six
, the fashion and design empire opened in 2018, which takes up a whole block on Ginza's main street and boasts one of Tokyo's best (and free)
rooftop gardens
, an outstanding
art and design bookstore
on the 6th floor, an art gallery, and even a Noh Theatre for traditional Japanese entertainment.  
On a sunny day, get yourself some of the culinary creations from Ginza Six's chic food court on the basement level and make your way up to the rooftop garden where you can get a 360 degree view of the surrounding area, at perhaps Tokyo's most exclusive picnic spot.
 Next, head down the world-famous main street of Ginza which is lined with flagship stores of some of the world's biggest names in fashion and stunning architectural gems built by the world's who-is-who in architecture. Look out for
Ginza Place
,
Louis Vuitton Ginza
,
Mikimoto 2
and, if you go further north or south, the enormous 
Tokyo International Forum
. 
On Ginza's main street you will also find
Itoya
(with the signature red paper clip above its entrance), perhaps Japan's most famous shop for all things stationary. Spanning over two buildings and 18 floors in total, Itoya stocks anything from pens, paints, craft materials, canvases, paper, postcards, travel gear and has two cafes and even a greenhouse.
Especially worth mentioning is the selection of fine papers by TAKEO on the 7th floor, a branch of one of Japan's most famous paper distributers boasting a range of 1000 papers in almost any colour or texture imagineable which can be cut to size in store.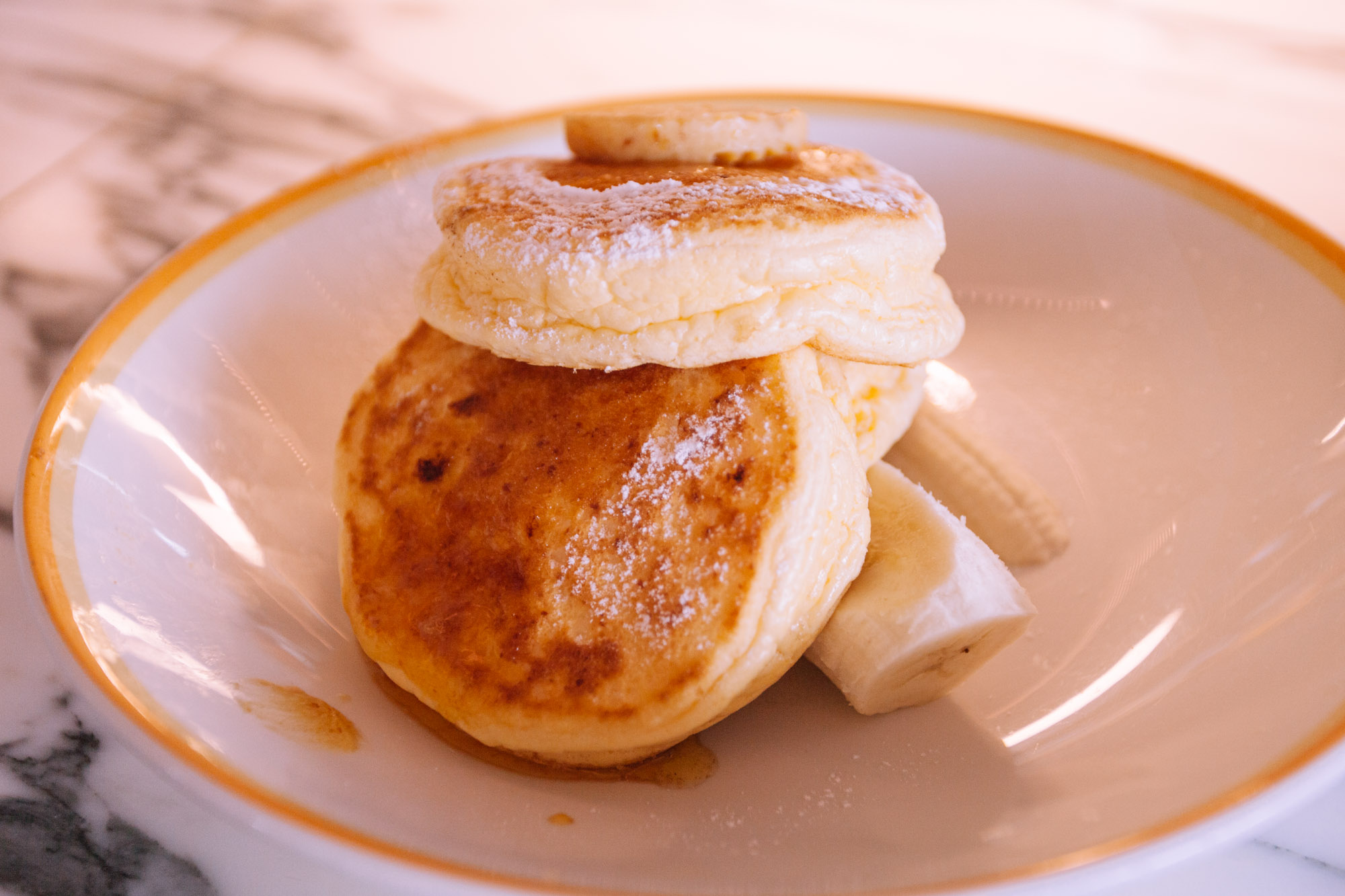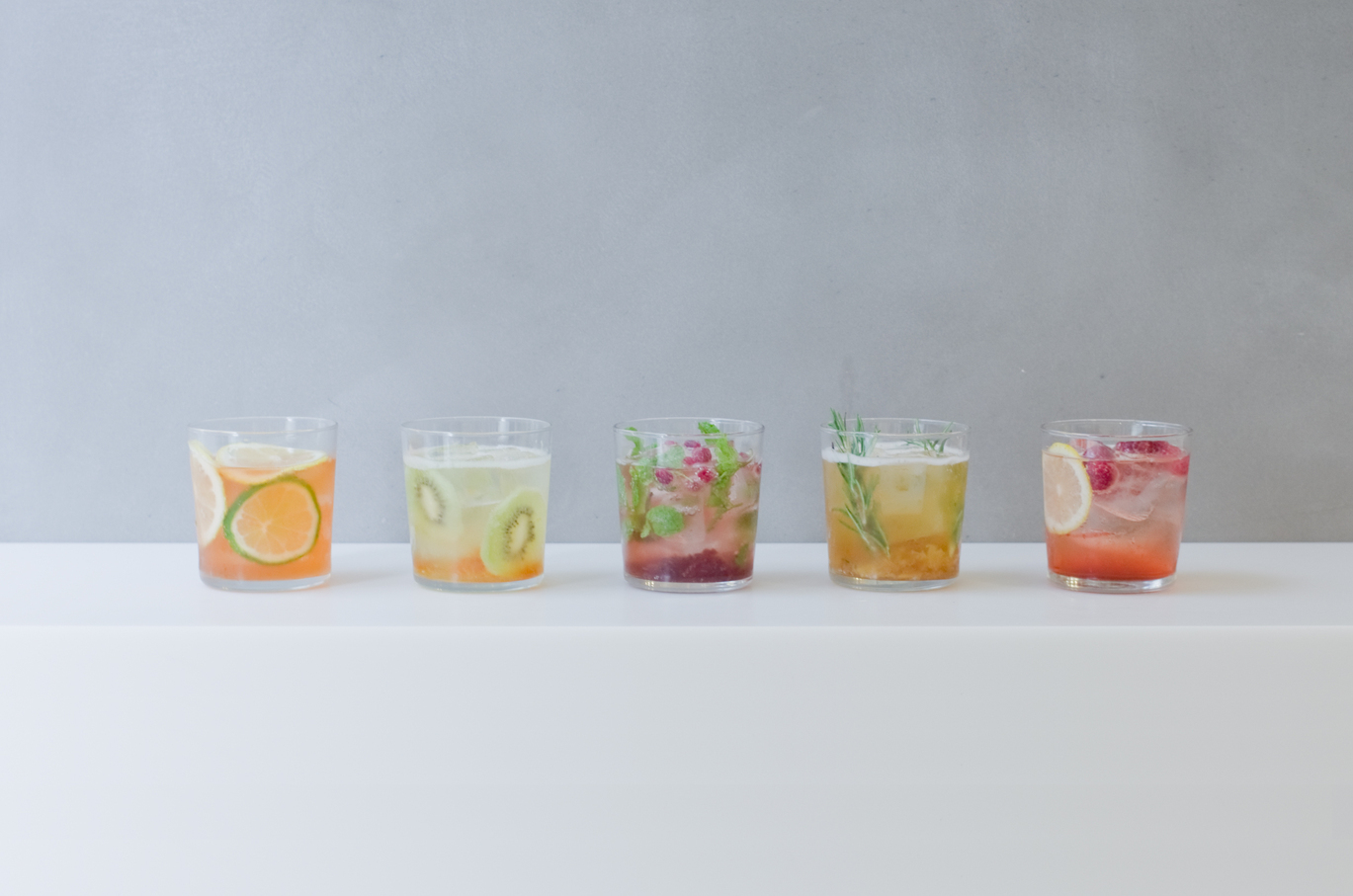 Grab yourself a stylish lunch and cocktail at
bills
, which will win over anyone's heart with its eye-poppingly gorgeous interior design, a beautiful view over Ginza and some of Tokyo's best fluffy pancakes. 
For some more casual food, head over to
Ginza Kagari
and indulge in its famously creamy chicken-broth ramen (expect to queue), enjoy Tokyo's best vegan pancakes at
Ain Soph.,
or check out
METoA
, a sleek cafe&restaurant with a second-floor art space run by Mitsubishi Electric with outstanding detox waters, house sodas and fruit smoothies.
For an afternoon tea Japanese-style, make your way to
HIGASHIYA
, an exclusive tea salon in the heart of Ginza which fuses the ancient tradition of Japanese tea ceremony with beautiful modern interior design. Select your desired tea creation from seasonal fruit teas, artisinal iced green teas or more traditional matcha, which come paired with one of HIGASHIYA's seasonal, handmade Japanese sweets, known in Japanese as 'wagashi'. 
For more design inspiration, check out
Ginza Graphic Gallery
, which features free monthly exhibitions showing some of Japan's best graphic artists and international talents. It also hosts the yearly Tokyo Art Directors Club and Tokyo Type Directors Club competition exhibition, including winners of type, poster and book design categories.
Over on the top floor of Hermès you can find
Le Forum
, another free gallery space in Ginza run by the French fashion giant, featuring exciting contemporary art and crafts exhibitions in a beautiful glass cube and also hosts occasional film screenings in its own cinema.
Continue your shopping spree over at
MUJI Ginza's
global flagship store, a 7-floor, all-things-MUJI empire, featuring not only our beloved storage, living, household, stationary and skincare sections, but also a MUJI Diner, a fruits&vegetable market, juice stand, bakery, restaurant, library and MUJI Hotel, amongst other things. Known for its no-fuzz, non-brand, minimalist style (which has again become "the MUJI style"), this Japanese-favourite has won over the hearts of people well beyond the borders of Japan.
At 
Dover Street Market Ginza
, get inspired by the avant-garde creations of international fashion giants such as Comme des Garçons, sacai, OFF-WHITE, Prada and Balenciaga, as well as up-and-coming designers whose in-shop displays have been carefully curated by the Dover Street Market team. 
On top of Dover Street Market is also one of the city's most serene,
hidden rooftop gardens
, complete with a beautiful
shrine
, which makes for perhaps the best spot to escape the hustle and bustle of Ginza.
For another free view of Ginza, head to Kiriko Terrace on top of Tokyu Plaza, where you can find a
vertical rooftop garden
with a pool, as well as chic fashion boutiques and a moderately-priced basement-level food court on the lower floors. The restaurants on the Ginmachi dining floors at the top of Tokyu Plaza Ginza offer stellar views of the surrounding area and a perfect break from a busy shopping tour of Ginza.
If you are looking for an authentic local food experience and a gritty street food feel, head over to
Sanchoku Inshokugai
. This backstreet alley located beneath the JR railways between Yurakucho and Shimbashi stations, is a real hidden gem for those seeking a different dining experience. Boasting seven small eateries each serving food from a different Japanese region, catch one of the tiny tables and surround yourself with local workers for whom this is a popular spot for after-work drinks and snacks.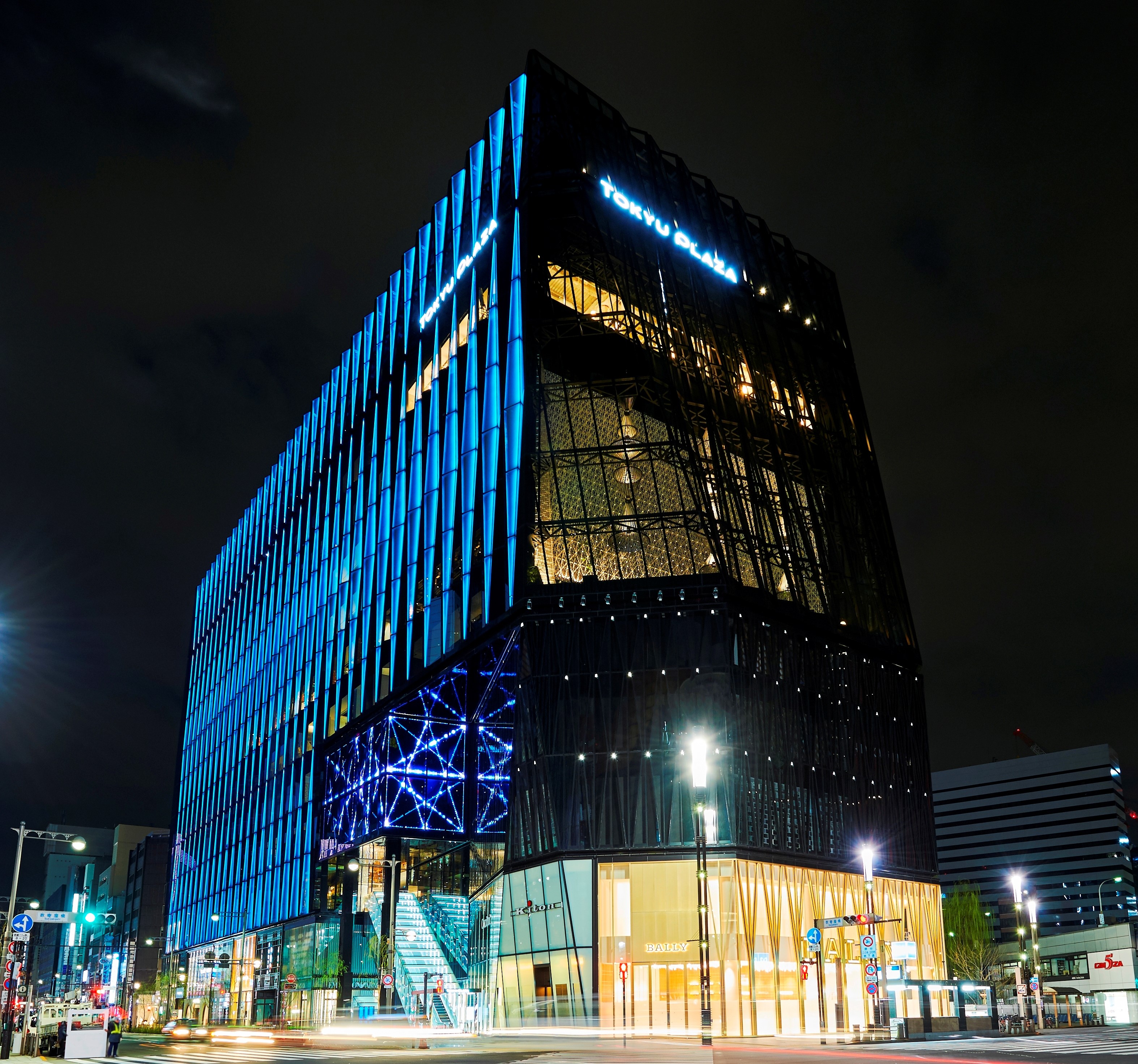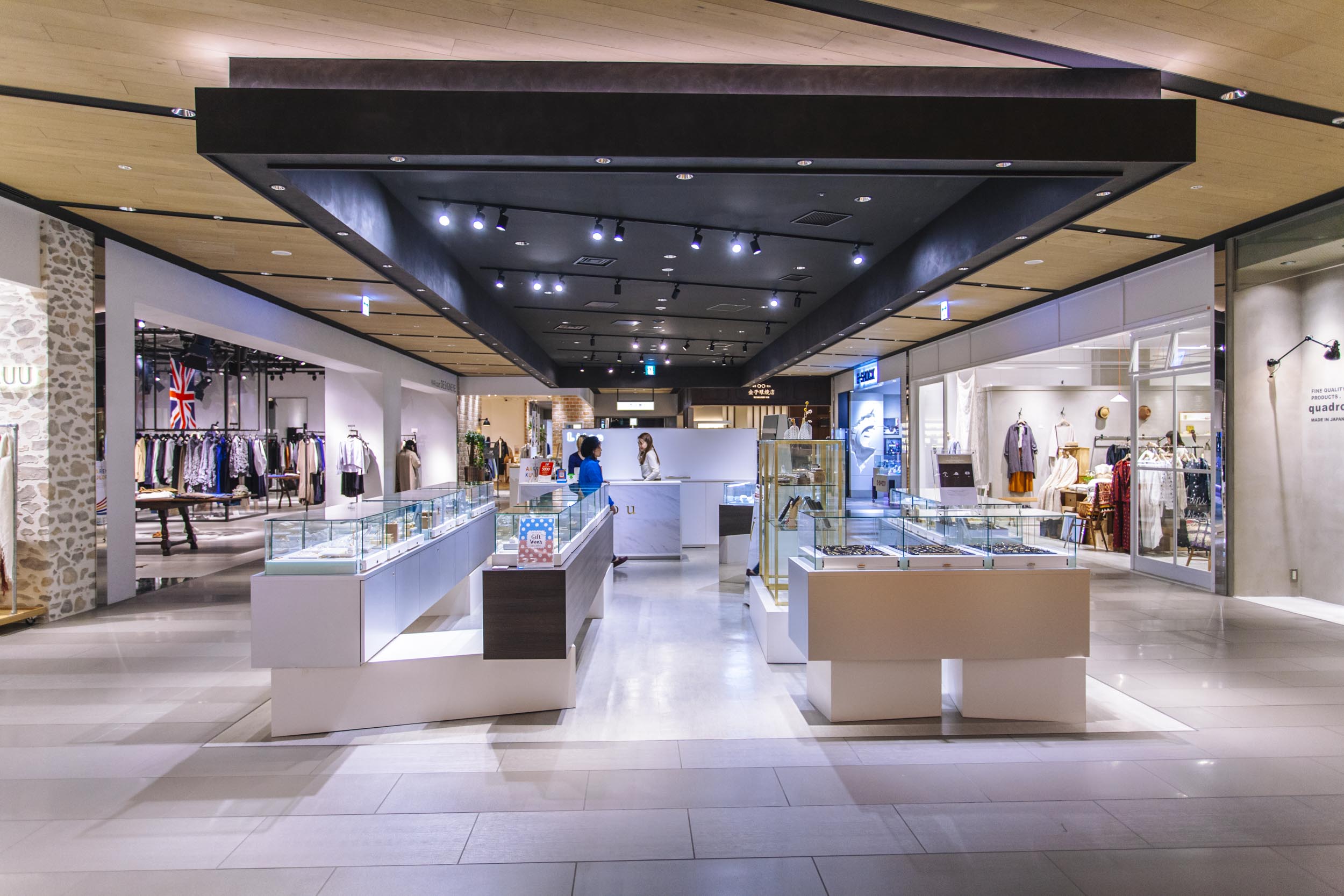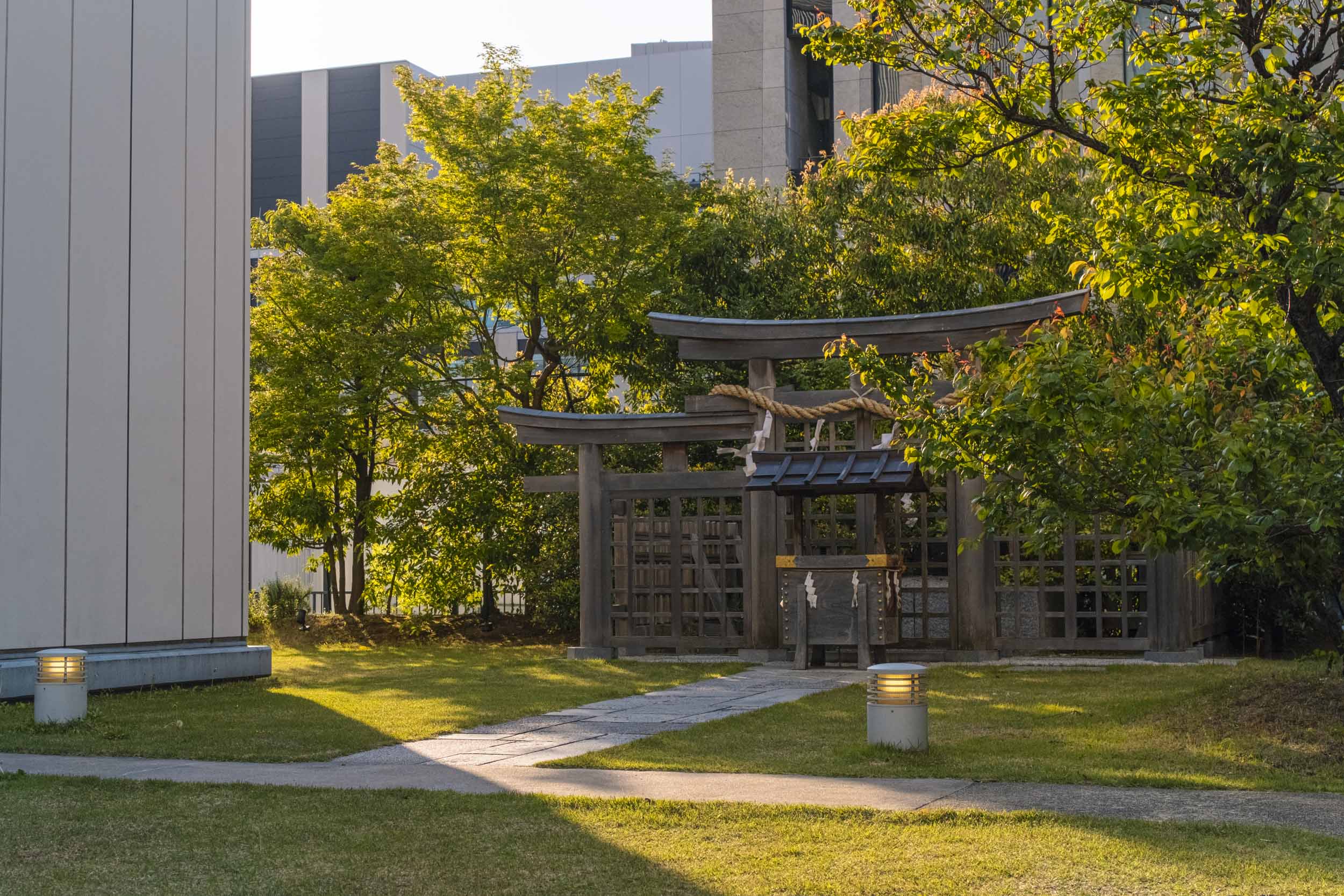 Bonus: The Four Hidden Shrines of Ginza

While Ginza is mostly known for its shopping temples, world-famous architecture and expensive fine-dining, here at WHEN IN TOKYO we also appreciate the small, more mundane pleasures that Tokyo has to offer. Whether its on a rooftop, in a cramped alleyway or on top of a shopping mall, tiny shrines can sometimes be found in the most curious of locations and a great way to discover another side of Ginza. 

The most interesting of them all is perhaps

Toyoiwa Inari Shrine,

which is located in a dark alleyway, so tiny, one person can barely walk through. If you can manage to find the entrance on either the North or West side of the block, you'll be rewarded with one of the most unique shrines in Tokyo, and a side of Ginza so different, you'll almost forget that you are actually in Tokyo's most glitzy neighborhood. 

Miwa Shrine

on the rooftop of nearby Dover Street Market is slightly bigger shrine, yet equally unknown by most locals, and a perfect spot to take a break from busy Tokyo.

Two more hidden rooftop shrines await, one in a corner on top of

Ginza Six

's enormous rooftop garden, and a second, on top of the smaller Daiko Asahi Building on the Northeast of Ginza.

To reach the

Asashi-Inari Shrine

, take the elevator on the side of the Daiko Asahi Building up to the top floor and climb up a flight of stairs where you'll find yet another, so curious side of Tokyo culture, complete with more views over Ginza.



In this guide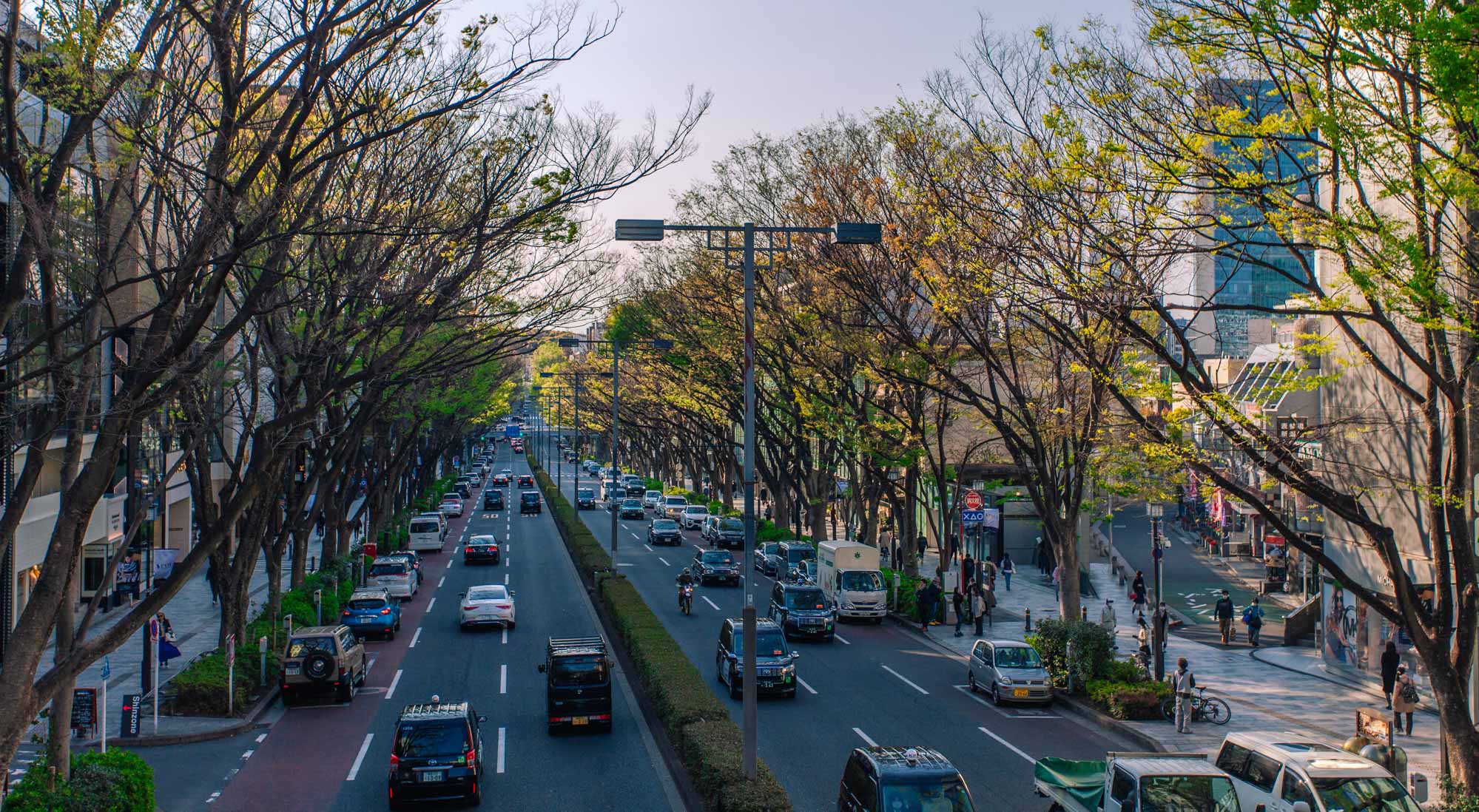 If the world of sleek design, cutting-edge architecture and hip fashion is your natural habitat, then Omotesando and adjacent Aoyama will become your new hubs of choice.

Whether it's for a walk to see the city's most stunning architectural gems, a seemingly unlimited amount of design boutiques, a tranquil rooftop garden or some famous fluffy pancakes - welcome to Japan's first destination for all things fashionable.

 Centered around the main, tree-lined avenue with the same name, Omotesando boasts seemingly all of the world's luxury fashion brands which appear to have taken it upon themselves to see who can create the most intimidatingly beautiful flagship store built by the who-is-who of architecture. Most notable perhaps are
Dior
's sleek, white fashion tower created by Sanaa, Toyo Ito's
Tod's Omotesando
store, Tadao Ando-designed Omotesando Hills and MVRDV's bold
Gyre
, which houses both Chanel and the MoMa Design Store as well as a selection of other exquisite boutiques and restaurants. Head into the many side streets that run North and South of Omotesando Avenue and you will discover even more hidden architectural gems such as Sou Fujimoto's outstanding
Omotesando Branches
, Ciel Rouge's world-famous
Harajuku Protestant Church
or Tadao Ando's
Bank Gallery
which regularly hosts pop-up exhibitions.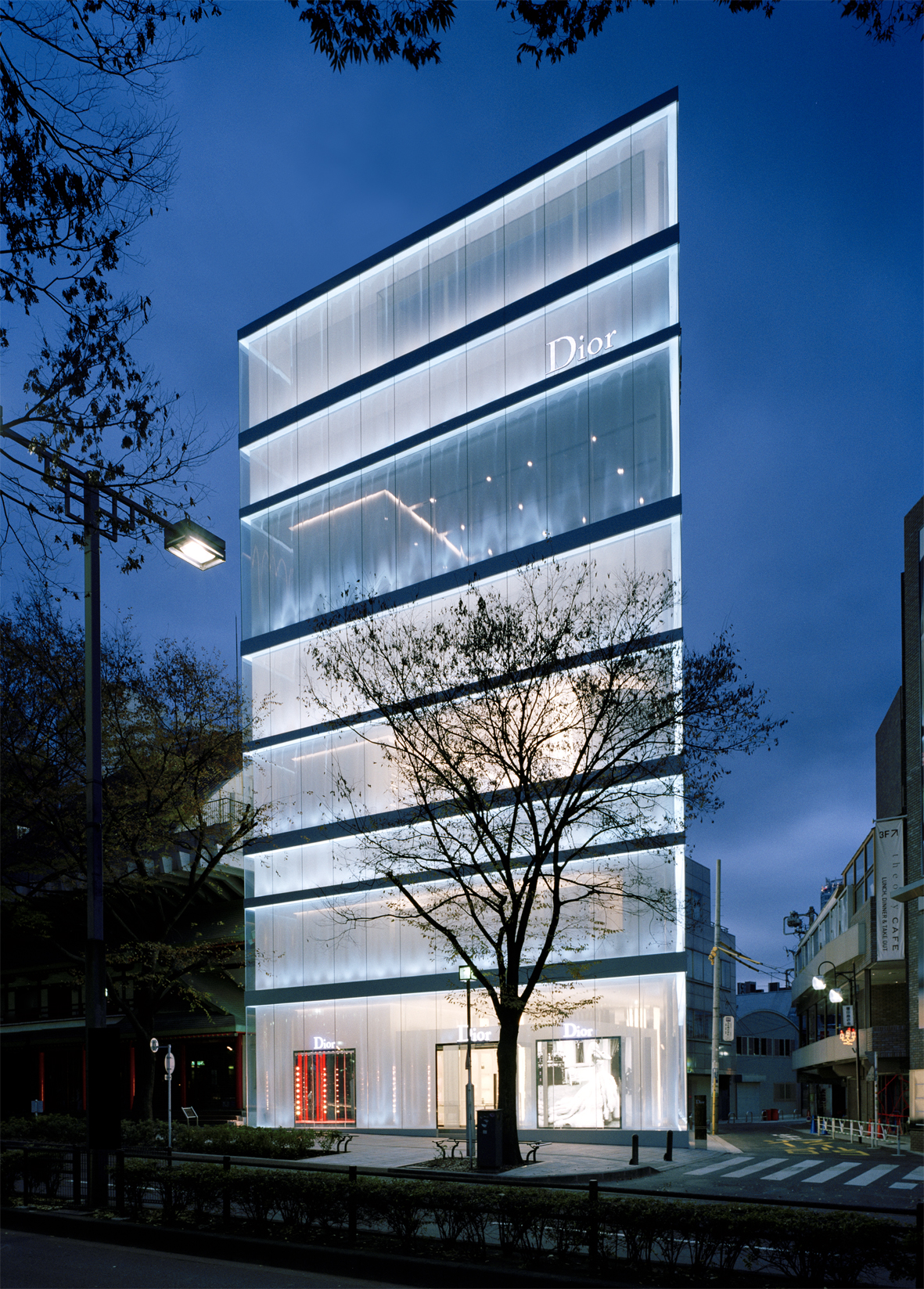 Start your day at the main intersection that inofficially divides the neighborhoods of Harajuku and Omotesando, and marvel at the psychedelic mirror entrance of
Tokyu Plaza
. The entrance was catapulted to global fame when featured in will.i.am and Justin Bieber's
#thatPOWER
music video and is now one of the city's most visited photo-spots.
Make your way up the escalator (or, do it like a local and take the elevator on the West side of the building) and go directly to Tokyu Plaza's 6th floor
Omohara Forest
, one of the city's most beautiful rooftop gardens and the embodiment of what an urban oasis should be like. With a gorgeous view over the surrounding areas, lush trees and plants, spacious seating and a beer truck during the summer months, Omohara Forest provides a welcome break during a busy day out and about where you can bring your own food and drinks, relax and enjoy a quiet moment away from the urban buzz.
Next, head up the long, tree-lined avenue of Omotesando and take in the marvelous architecture on both sides of the road.
Omotesando Hills
is a sleek, upscale shopping mall designed by world renown architect Tadao Ando and leads several stories up and down into the ground while usually not being too crowded. 
Another must-visit spot on the main avenue of Omotesando is
Espace Louis Vuitton
, a free art space hosted by Fondation Louis Vuitton which has sublime views over the neighborhood and exhibitions featuring up-and-coming as well as more established artists.
When strolling around Omotesando be sure to check out all of the side streets leading North and South of the main avenue, as this is where you will find the neighborhoods true hidden gems such as vintage stores
Nadia
and
G2?
, 
B-Side Label
whose cute, Japanese-themed stickers make for great presents, and
6% Doki Doki,
brainchild of Sebastian Masuda and mecca for kawaii Harajuku fashion. 
If you want to discover some of the latest in art and design from some of Tokyo's up and coming creatives, head over to
Design Festa Gallery
with its signature black bird's nest façade, and check out the many small exhibitions as well as a café and okonomiyaki restaurant on the inside. 
Leading towards Shibuya from the South of Omotesando Avenue,
Cat Street
boasts a range of small and medium-sized boutiques showcasing the city's latest fashion trends.
Somewhere halfway on Cat Street, hidden on the second floor of a sleek little building lies
Micasadeco & Cafe
, whose ricotta fluffy pancakes will forever change your idea of what pancakes should actually taste like. To avoid queuing, visit during the late afternoon of a weekday and opt for the classic fluffy panckes served with a heavenly whipped cream and melt into the inescapably delicious world of Tokyo's world-famous, jiggly pancakes.
For some Japanese fine dining, grab a luxurious but reasonably priced kaiseki (course meal) lunch at
Sashya Kanetanka
, one of the area's most beautifully designed restaurants serving traditional Japanese cuisine.
 Around the corner at
Chun Shui Tang,
grab some delicious Soy Milk Jasmine Tea with Tapioca Pearls (aka Bubble Tea), which is one of the city's only vegan versions of the much hyped Taiwanese drink. 
On the 4th floor of
GYRE
, a beautifully designed food floor with a café, restaurant, shop and terrace overlooking Omotesando makes for a perfect stopover on a busy shopping day through Omotesando. The spacious
uni
café with its slope of wooden cubes and wonderfully curated urban jungle are as much of a feast for the eyes as for the stomach. Before you head out, be sure to check out GYRE's basement floor where
HAY and Cibone
sell some of Tokyo's best sellection of interior design goods.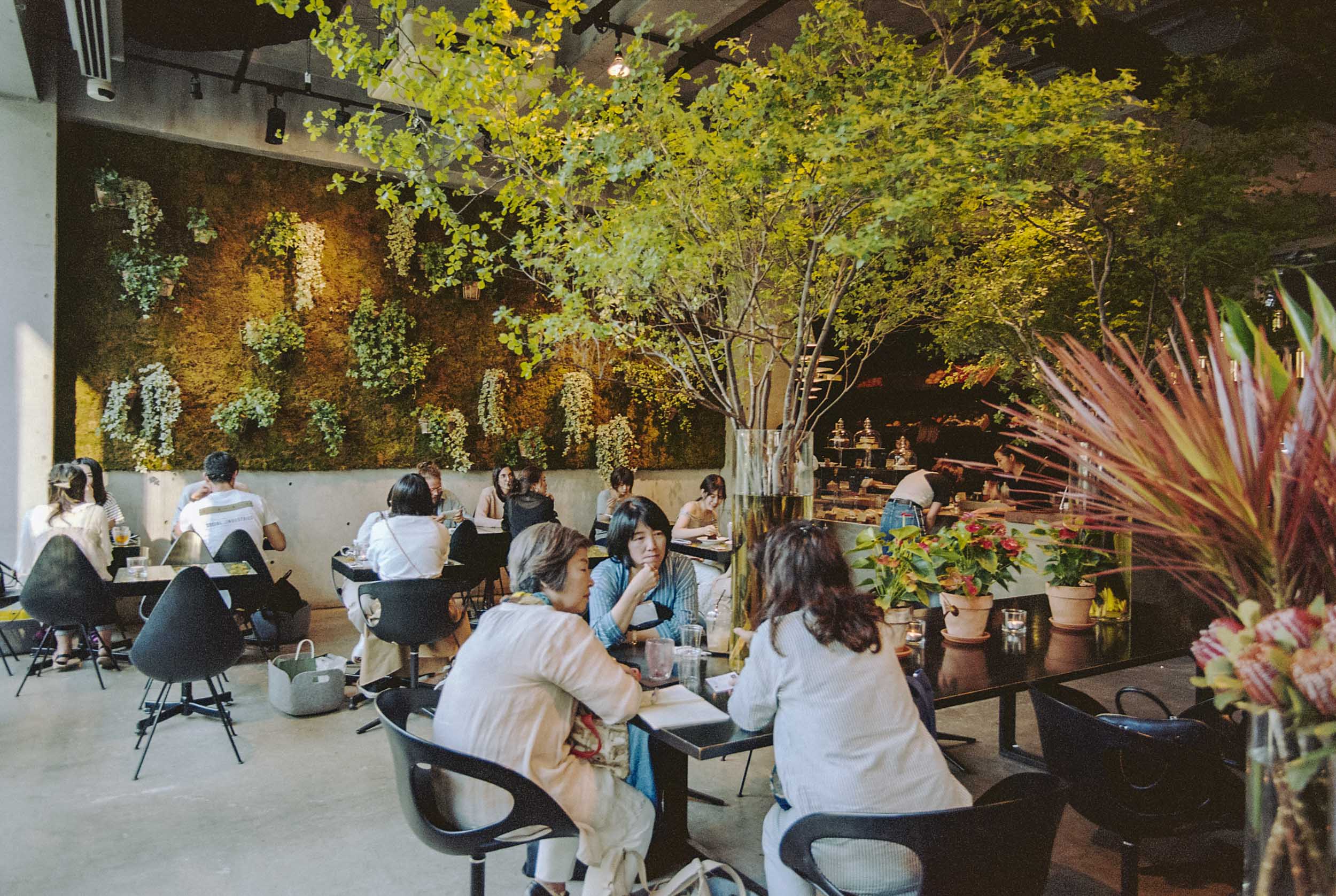 Skip the much overrated Aoyama Flower Market Teahouse (and its one-hour long queues) and instead head to Nicolai Bergmann's breathtaking flower shop and café
Nomu
, which take flower design and sipping coffee amongst blossoms to an entirely new level. 
While in the area be sure to stop by Kengo Kuma-designed
Nezu Museum
which features beautiful arts and crafts from ancient Japan and boasts one of the city's most wonderful,
traditional Japanese gardens
which can be visited for free with a museum ticket.
Fans of star architect Kengo Kuma's work will want to make their way further down a quiet side street and marvel at the breathtaking
SunnyHills at Minami-Aoyama
, where visitors can sample a free pineapple cake plus tea, courtesy of Taiwanese sweets-maker SunnyHills.
For more dining and shopping options check out
Spiral Market
, which sells beautiful design goods from Japanese and foreign brands. Dive into the exquisite world of Japanese Tea at
Sakurai Tea Experience
on the fifth floor of the same building, where you can sample sophisticated traditional and contemporary tea creations in a modern bar-style tea house. 
Lovers of Japanese sweets should stop by
HIGASHIYA man
, a small outpost of
HIGASHIYA Ginza
that sells exquisite, handmade confectionaries out of a lovely hole-in-the-wall shop that specializes in "manjū," sweet buns filled with red bean paste, nuts or seasonal fruit.
To finish off your day in style, head over to
TWO ROOMS
, a popular bar and restaurant at the border between Omotesando and Aoyama. Especially during summer nights, TWO ROOM's terrace is one of Tokyo's must-go-to spots for a relaxed dinner or a late-night drink overlooking Tokyo, while the inside bar boasts a solid menu of signature and classic cocktails, perfect for a low-key glam night-out.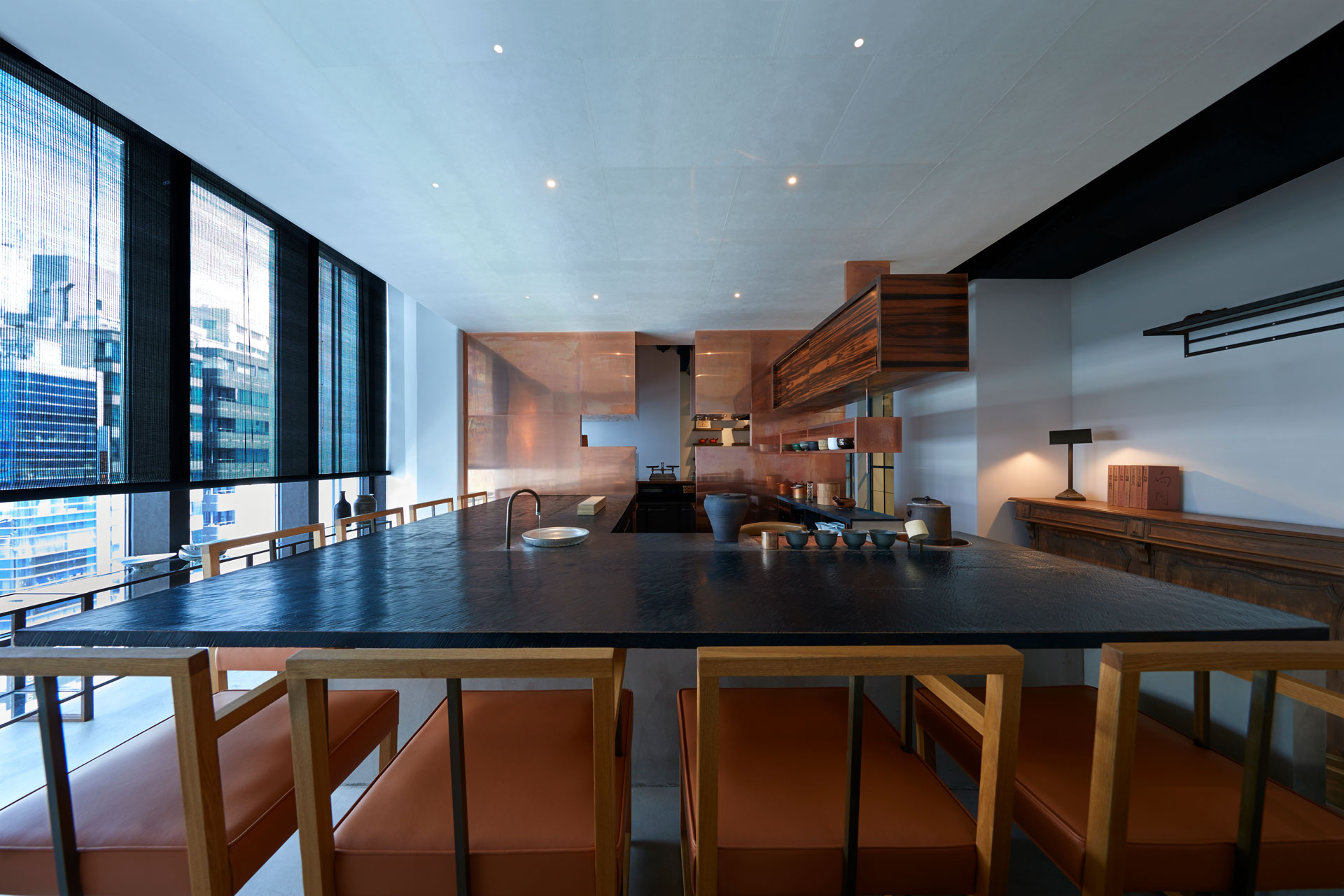 In this guide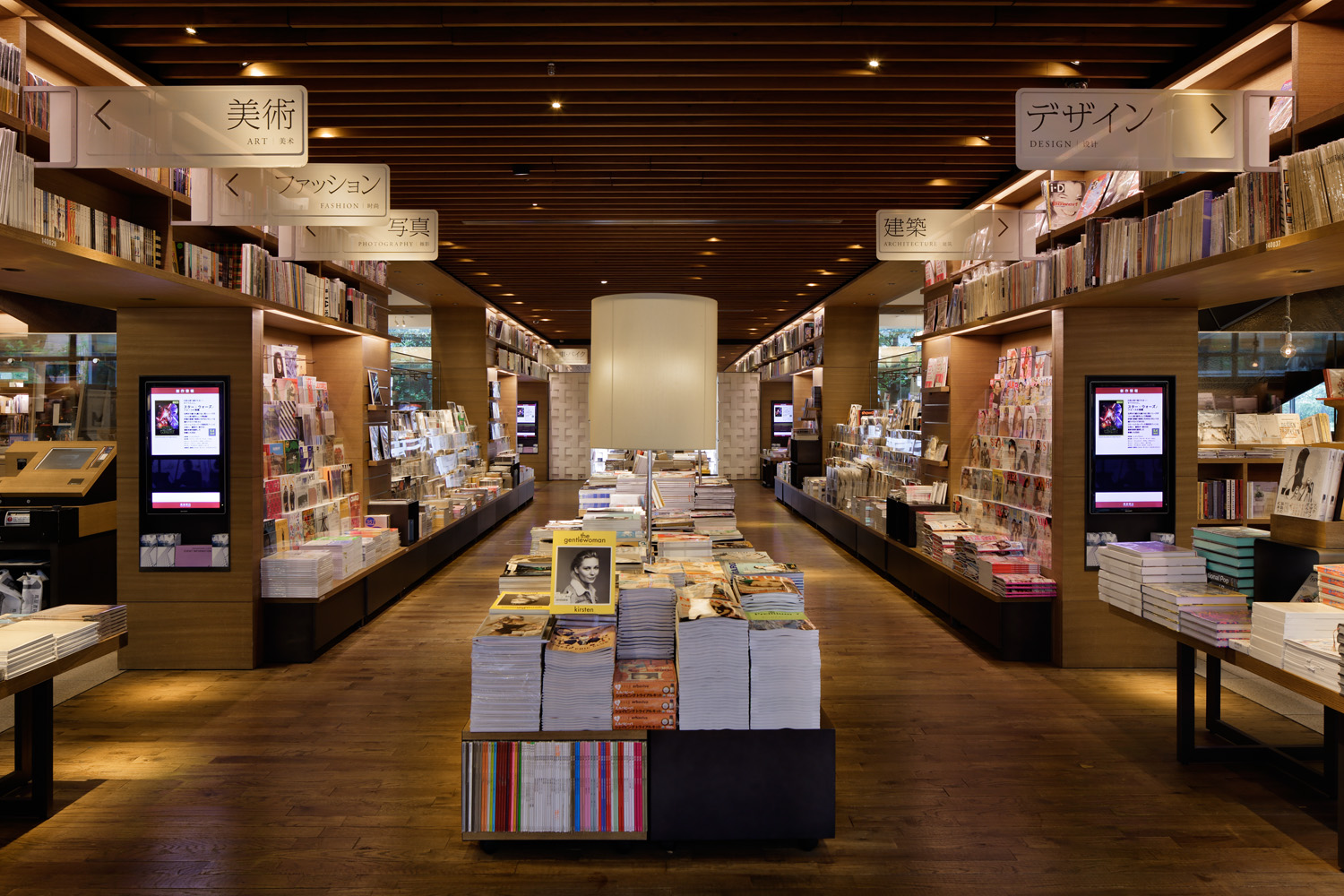 Shibuya's sleek and relaxed neighbors Daikanyama, Nakameguro and Ebisu stun with stylish boutiques, art galleries and high-end restaurants drawing the hip and young Tokyo-crowd hungry for design-inspiration.
Start your day at
T-Site
- the exclusive conglomeration of shops, a restaurant and lounge, based around
Tsutaya Bookstore
, which in itself is worth traveling to Daikanyama for.
Make sure to take a break at the gorgeous
Anjin lounge
on the second floor of Tsutaya bookstore (central building) and indulge in one of the unique green tea and coffee creations, or, a simple meal and late-night cocktails. If you are craving something more substaintial check out
Ivy Place
, a stylish restaurant in the center of T-Site which serves Western-style breakfast, lunch and dinner.
 For a more traditional experience visit
Kyu Asakura House
, an early 20th century residence plus garden which will make you feel transported right back into old Japan. The entry fee is a mere 100 yen for adults and will give you access to the building itself and the lovely garden, perfect for an afternoon stroll away from the crowds of central Tokyo. 
Daikanyama's Chacott building with its sleek interior and architecture is another must-visit for any design lover. During lunch and evenings, the 4th floor restaurant
COTEAU
., enchants guests with its gorgeous interior and delicious modern French cuisine, perfect for an elegant night-out amongst Daikanyama fashion-loving crowd. On the ground floor you will also find a café, which has a great selection of smoothies and cakes, if you're after a short break during your Daikanyama exploration
Further down the road towards Shibuya you will find
Log Road
, a hip road of with shops, a brewery, restaurant and outdoor seating, all nestled in a quiet, green oasis.