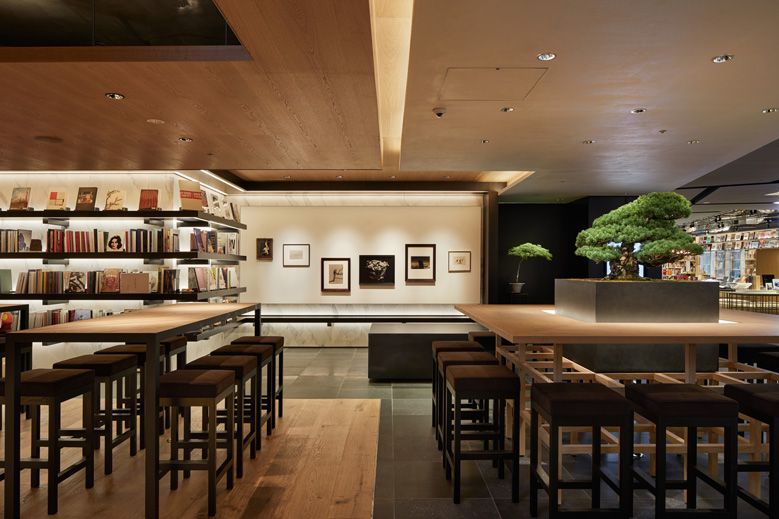 If there's only one place that you could visit on your trip to Tokyo, make it Ginza. With some of the world's most spectacular modern architecture, shopping malls with breathtaking rooftop gardens, beautiful design boutiques, art galleries, fine dining and even some gritty backstreet alleys - Ginza will leave your credit card glowing and your mind forever inspired.
Start your day at
Ginza Six
, the fashion and design empire recently opened in 2018, which takes up a whole block on Ginza's main street and boasts one of Tokyo's best (and free)
rooftop gardens
, an outstanding
art and design bookstore
on the 6th floor, an art gallery, and even a Noh Theatre for traditional Japanese entertainment.
On a sunny day, get yourself some of the culinary creations from Ginza Six's chic food court on the basement level and make your way up to the rooftop garden where you can get a 360 degree view of the surrounding area, at perhaps Tokyo's most exclusive picnic spot.
Next, head down the world-famous main street of Ginza which is lined with flagship stores of some of the world's biggest names in fashion and stunning architectural gems built by the world's who-is-who in architecture. Look out for
Ginza Place
,
Louis Vuitton Ginza
,
Mikimoto 2
and, if you go further north or south, the
Tokyo International Forum
as well as the world famous
Nakagin Capsule Tower
.
On Ginza's main street you will also find
Itoya
(with the signature red paper clip above its entrance), perhaps Japan's most famous shop for all things stationary. Spanning over two buildings and 18 floors in total, Itoya stocks anything from pens, paints, craft materials, canvases, paper, postcards, travel gear and has two cafes and even a greenhouse.
Especially worth mentioning is the selection of fine papers by TAKEO on the 7th floor, a branch of one of Japan's most famous paper distributers boasting a range of 1000 papers in almost any colour or texture imagineable which can be cut to size in store.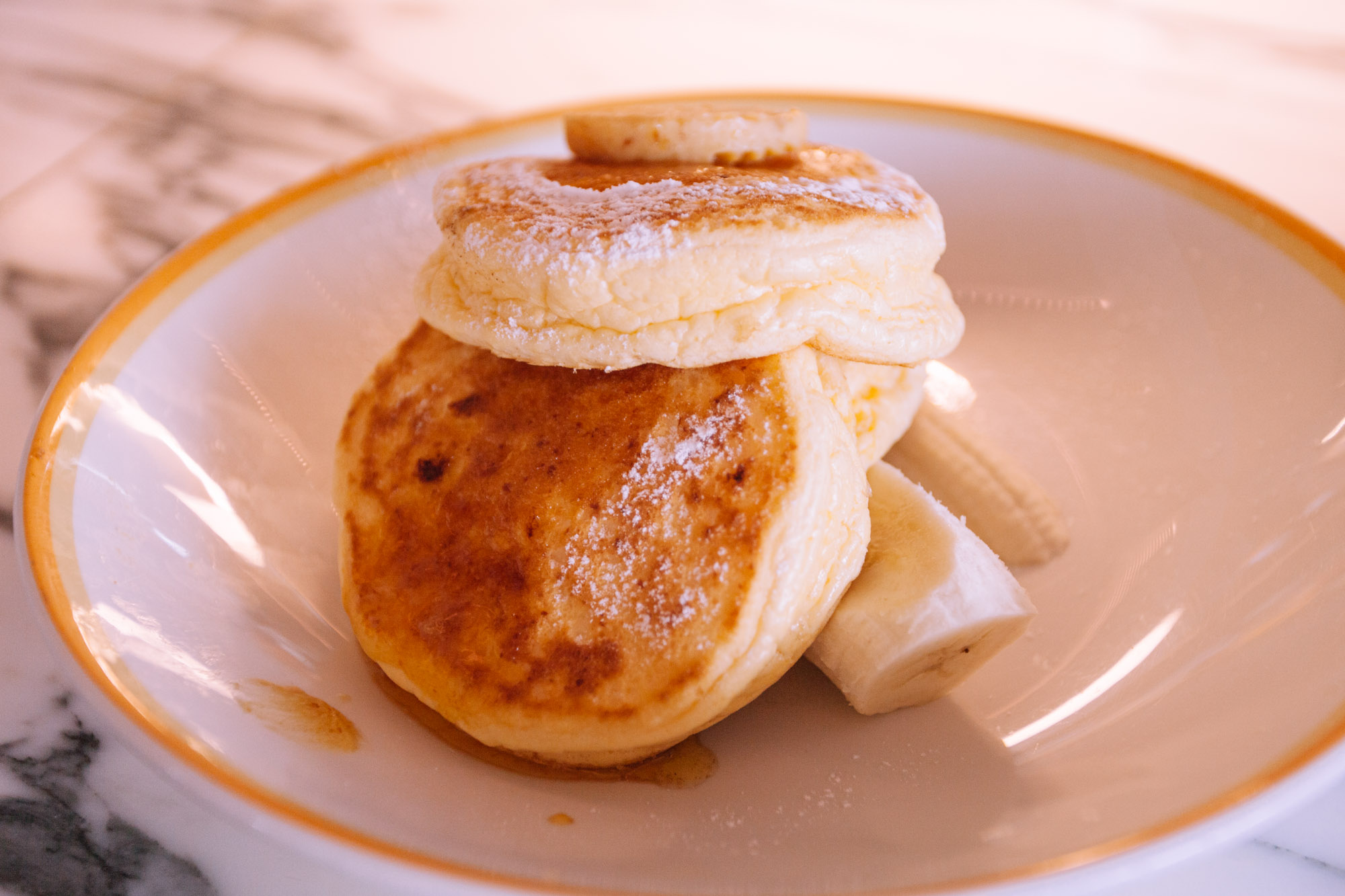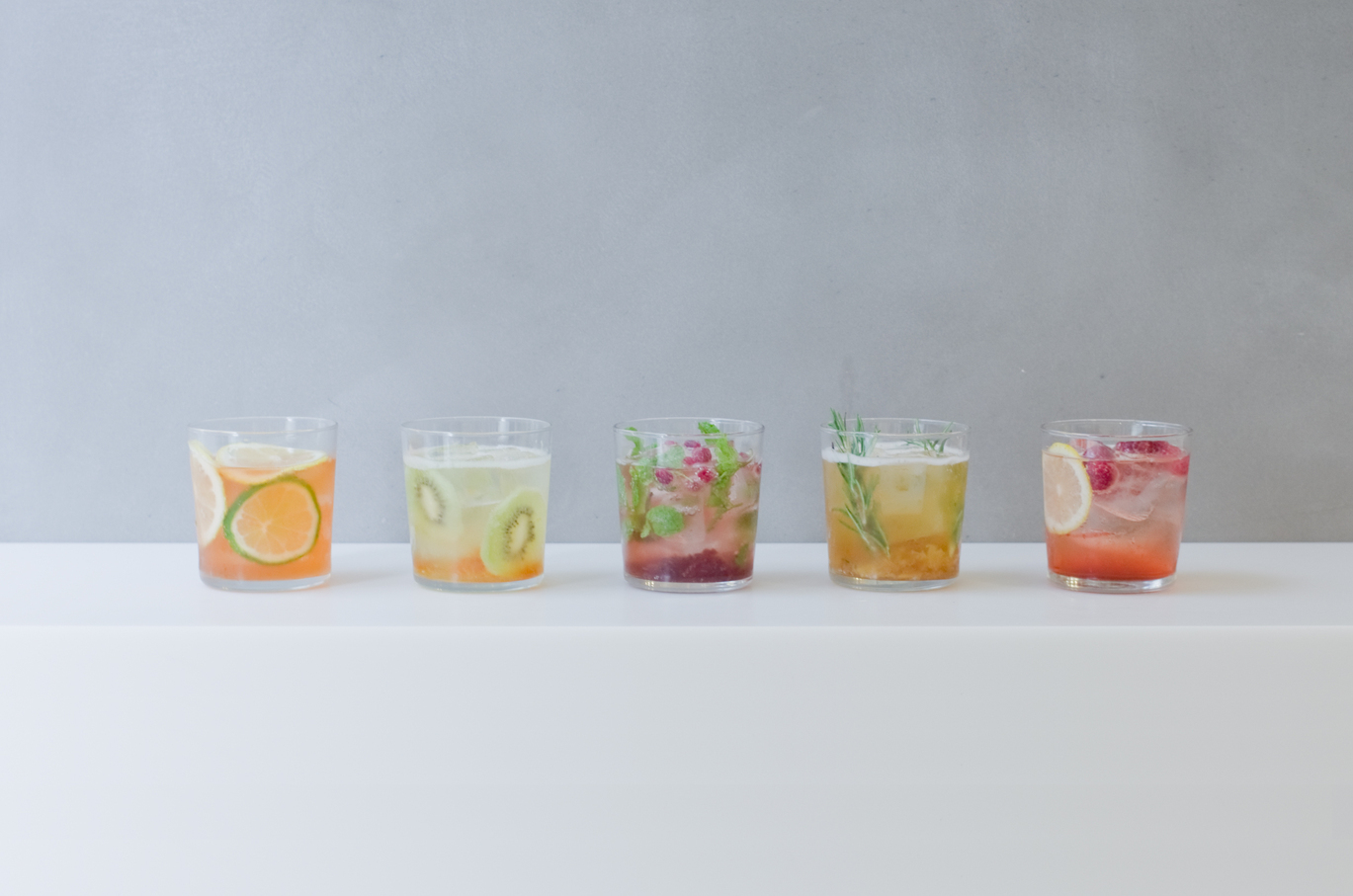 Grab yourself a stylish lunch and cocktail at
bills
, which will win over anyone's heart with its eye-poppingly gorgeous interior design, a beautiful view over Ginza and some of Tokyo's best fluffy pancakes.
For some more casual food, head over to
Ginza Kagari
and indulge in its famously creamy chicken-broth ramen, enjoy Tokyo's best vegan pancakes at
Ain Soph.
, or check out
METoA
, a cafe&restaurant with a second-floor art space run by Mitsubishi Electric with outstanding detox waters, house sodas and fruit smoothies.
For an afternoon tea Japanese style, head over to
HIGASHIYA
, an exclusive tea salon in the heart of Ginza which fuses the ancient tradition of Japanese tea ceremony with beautiful modern interior design. Select your desired tea creation from seasonal fruit teas, artisinal iced green teas or more traditional matcha which come paired with one of HIGASHIYA's handmade Japanese sweets and escape the hustle and bustle of downtown Tokyo.
For more design inspiration, check out
Ginza Graphic Gallery
, which features free monthly exhibitions showing some of Japan's best graphic artists and international talents. It also hosts the yearly Tokyo Art Directors Club and Tokyo Type Directors Club competition exhibition, including winners of type, poster and book design categories.
Over on the top floor of Hermès you can find
Le Forum
, another free gallery space in Ginza run by the French fashion giant featuring exciting contemporary art and crafts exhibitions in a beautiful glass cube.
Continue your shopping spree over at the newly opened
MUJI Ginza
global flagship store, a 7-floor, all-things-MUJI empire, featuring not only our beloved storage, living, household, stationary and skincare sections, but also a MUJI Diner, a fruits&vegetable market, juice stand, bakery, restaurant, library and MUJI Hotel, amongst other things. Known for its no-fuzz, non-brand, minimalist style (which has again become "the MUJI style"), this Japanese-favourite has won over the hearts of people well beyond the borders of Japan.
At
Dover Street Market Ginza
, get inspired by the avant-garde creations of international fashion giants such as Comme des Garçons, sacai, OFF-WHITE, Prada and Balenciaga, as well as up-and-coming designers whose in-shop displays have been carefully curated by the Dover Street Market team.
For an early evening cocktail head over to the stunning
Kiriko Lounge
on the 6th floor of Tokyu Plaza Ginza which boasts perhaps the single best views of Sukiyabashi Crossing, especially at night. You can either bring your own drinks and stretch your legs at one of the couches or seats inside the free lounge on the right side, or opt for the outstanding Sukiyabashi Sabo lounge on the left with its extravagant food and drink menu.
On the top floor of Tokyu Plaza, find a
vertical rooftop garden
with a pool and equally great views, as well as chic fashion boutiques and a moderately-priced basement-level food court on the lower floors. The restaurants on the Ginmachi dining floors at the top of Tokyu Plaza Ginza offer stellar views of the surrounding area and a perfect break from a busy shopping tour of Ginza.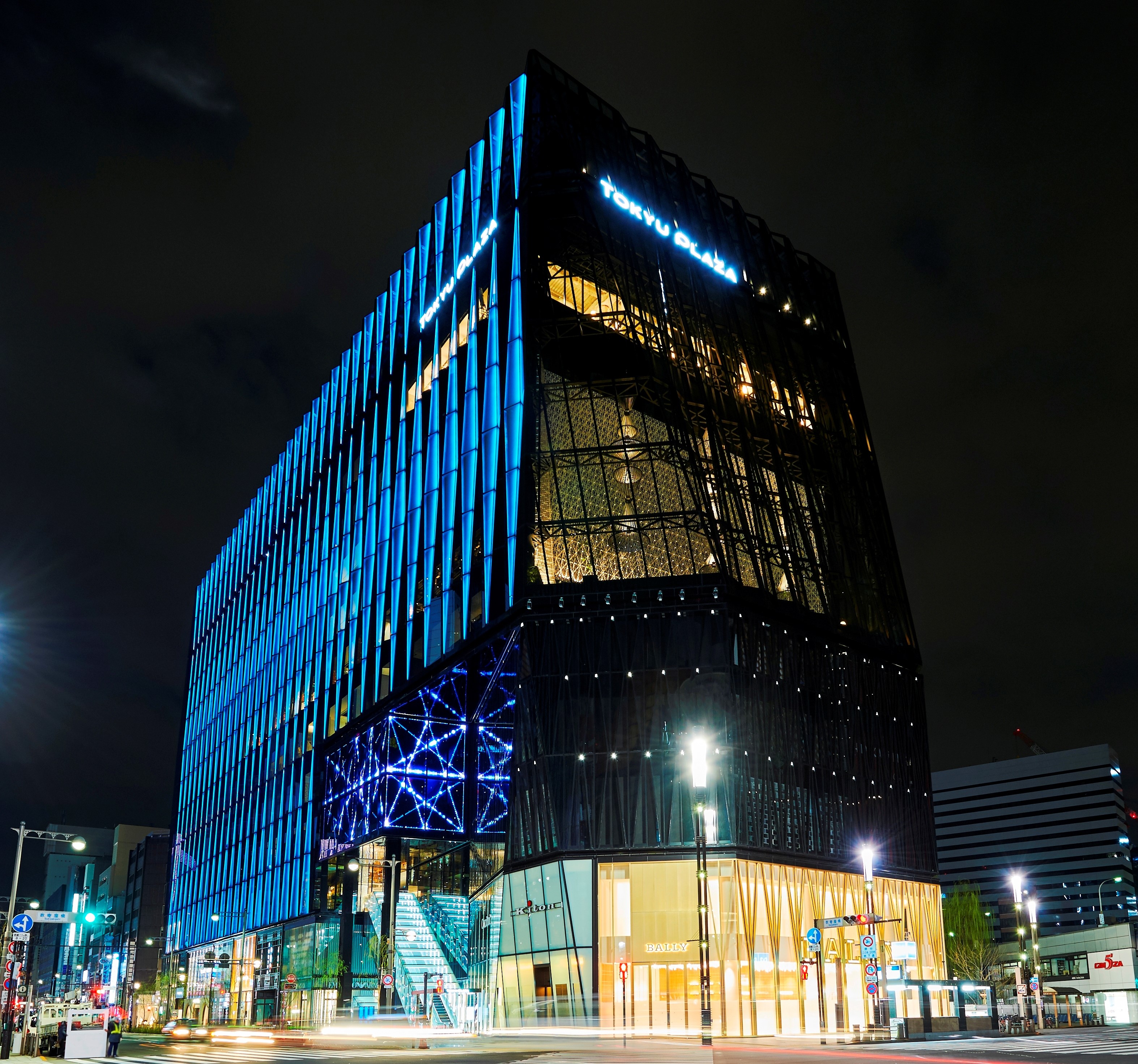 If you are looking for an authentic local food experience and a gritty street food feel, head over to

Sanchoku Inshokugai

. This backstreet alley located beneath the JR railways between Yurakucho and Shimbashi stations, is a real hidden gem for those seeking a different dining experience. Boasting seven small eateries each serving food from a different Japanese region, catch one of the tiny tables and surround yourself with local workers for whom this is a popular spot for after-work drinks and snacks.






In this guide